Launched in Germany earlier this year, "The Jungle Jazz Band",
a veritable newcomer on European jazz circuits,
is quickly making its mark.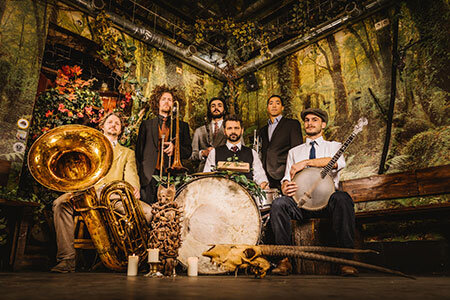 "In the Jungle" are Laurent Humeau (Trumpet), Eldar Tsalikov (Reeds, Vocal), Carlos Santana (Trombone, Vocal), François Perdriau (Drums, Cymbals, Cow Bell, Wood Block),
Quentin Bardi (Banjo) and Jack Butler (Soussa).
Jack has played with Frog and Henry.
[Read more…]