Echoes of Christmas Past
in Lemsford Village
Lemsford Village is very special to Ginny and me! We lived in The Old Orchard directly opposite Lemsford Mill and the footpath leading to Brocket Hall.

There are two thriving pubs in the village, The Long and The Short Arm and The Sun. My close friend Bob Thomas (above left) lived in Lemsford directly opposite The Long & The Short Arm until we lost him in 2016. He ran regular jazz sessions there for a good many years. Brian Smith (aka "Smiffy") – also a very close friend – successfully restored jazz in the village, at Lemsford Village Hall. Good reason for me to regularly revisit Lemsford.
Fans packed the hall for this years Xmas Party.
The Sun has now changed management but when we lived in the village I was given permission to hang a series of fine art prints of my portraits of jazz musicians in the bars. Sadly, since the pub changed hands after we moved away, I haven't been able to find out what happened to the prints.
Esther Enthrals Her Fans
One print was my portrait of Ashton Lane's singer Esther O'Connor, So what better way to send Jazz&Jazz Seasonal Greetings than reposting her portrait and including a number from the group's 2018 Christmas Eve Session.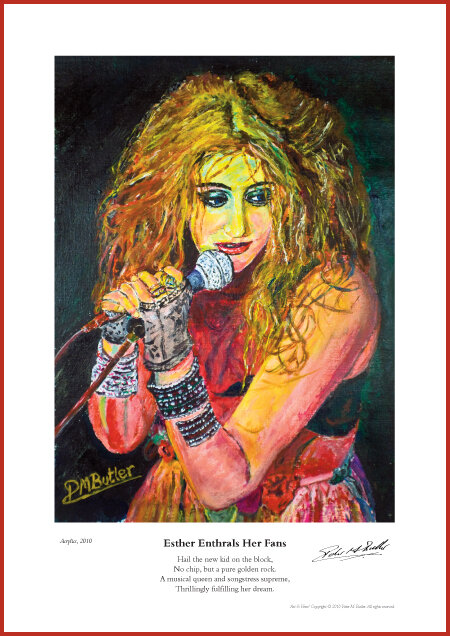 Winter Snow
Peter M Butler
Editor Jazz&Jazz
Footnote
Since releasing this post I've been asked to include my portraits of Bob Thomas on Trumpet
and Brian Smith on Washboard playing in The Long & The Short Arm.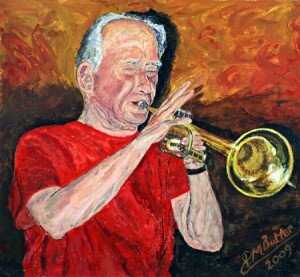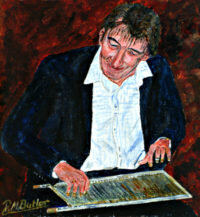 Please follow and like us: