This oft repeated question was asked again by Paul Bacon, writing in the October, 2018, issue of Just Jazz Magazine. I won't delve into the article – it's for you to read and a well worthwhile read it is.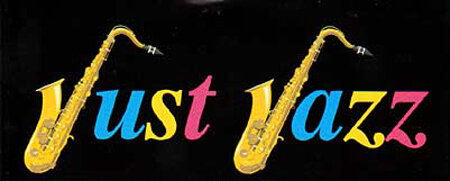 But it spurred me to re-feature this Jazz&Jazz post about Paul's daughter Emily's band,
"The Good Time Jazz Gang".
Sadly, due to our atrocious winter weather, Tad Newton reluctantly had to cancel that Walnut Tree event. But he promised to offer Emily and the band a new date at the earliest opportunity.
That opportunity is "now", because on 14th October Emily's Goodtime Jazz Gang feature on Tad's Autumn Schedule at The Walnut Tree, Blisworth!
In his Just Jazz article, Paul Bacon tells how, many moons ago, he lived in Bedford where he became hooked on jazz by Barry Martyn's band playing at a local hostelry, "The George & Dragon". The article is well worth reading. He tells about his and his wife Liz's first band,
"The Mississipi Dreamboats", and the "list of characters" they played with over the years.
"Indeed our band even had the pleasure of doing a short tour with Sammy Rimington
and Ian Wynne on Piano".
So Jazz Fans don't forget to read this Just Jazz Magazine article and make sure you are at
The Walnut Tree by 12.30 on Sunday, 14th October, for Emily Bacon's Goodtime Jazz Band, "Newcastle's top New Orleans outfit"
Peter M Butler
Editor Jazz&Jazz
www.jazzandjazz.com
Please follow and like us: