THE WALNUT TREE INN
STATION RD, BLISWORTH, NORTHANTS NN7 3DS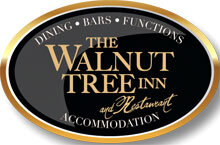 • Three miles from J15 on M1 • Free Rarking
• Real Ales • Great Hot Food • Bar Snacks
Top National and International Bazz bands!
Sundays 12-2.30pm
ADMISSION £10 on the door.
Shedule:
7th October: New Orleans Jazz Bandits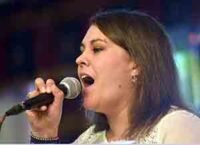 14th October: Emily Bacon's Goodtime Jazz Band
Newcastle's top New Orleans outfit.
21st October: Alvin Roy Jazz Band Legends!
28th October: Dave Harmer's New Orleans Hotshots.
4th November: Dave Rance's Rockin' Chair Band
with special guest "Professor" John Percival.
11th November: Tad Newton Jazzfriends
with very special guest, sensational USA sax/flute star… GREG ABATE
18th November: A surprise in store!
25th November: Ben Cummings/Amy Roberts "Gerry Mulligan/Chet Baker" Band.
2nd December: Another surprise in store!
9th December: Dave Moorwood's Rascals of Rhythm
16th December: Hot Club 42 – Gypsy Swing style!
23rd December: Tad Newton's Jazzfriends… Spectacular Christmas Jazz Party!
Flashback to Tad's 2017 Xmas Gig:

Much more to come in 2019:
Watch out for The Ginger Pig Band, New Orlean's Frog & Henry,
The Adrian Cox Quartet "Profoundly Blue"
LIVE JAZZ … USE IT OR LOSE IT!
TAD NEWTON 01604 858549
www.tadnewtonsjazzfriends.com
Peter M Butler
Editor Jazz&Jazz
www.jazzandjazz.com
Jazz&Jazz is grateful to Tad Newton for his reciprocal support.
Please follow and like us: