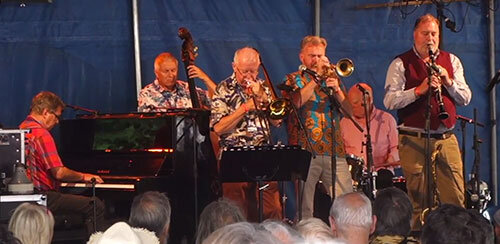 Tad Newton's Jazzfriends captivate
Scene 2 fans at Fest Jazz 2018.
Musicians and fans joined in with a will to help arrange seating for this early
Fest Jazz session. The reason? A last minute glitch in arrangements when the contractors responsible for the marquees and seating went into liquidation.
12th hour alternatives saved the day. Well done Fest Jazz organisers and fans!

"Tad Newton's Jazzfriends played for the 14th edition of Fest-Jazz in 2018 and were a huge success. The audiences loved their gloriously eclectic repertoire, their tight arrangements and, most importantly their infectious sense of enjoyment in what they were doing on and off stage. Without doubt they will be asked back"
Trevor Stent [Vice President Fest-Jazz]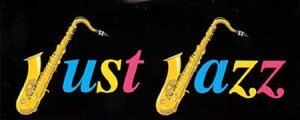 The October issue of Just Jazz Magazine includes Tad's excellant summary of the festival weekend: "I would commend anyone who has not been to this festival to make it a 'must do' on their jazz bucket list. Trevor and his young team were an absolute delight, looking after everyone with cheerful and engaging enthusiasm … We managed to catch up with several great performances, notably Big Daddy Wilson and Trevor Stent's excellent outfit, Good Time Jazz.
Where does Trevor get his energy from!"
And yet, "It was the only rainy weekend of the summer and it had to be during Fest Jazz!" So for the first time in two decades the festival organisers have launched this vital appeal:
Calling All Jazz Fans: Fest Jazz Needs Your Help! Here's Why and How!
Peter M Butler
Editor Jazz&Jazz
www.jazzandjazz.com
(Photos & YouTubes © Peter M Butler, Jazz&Jazz)

Please follow and like us: