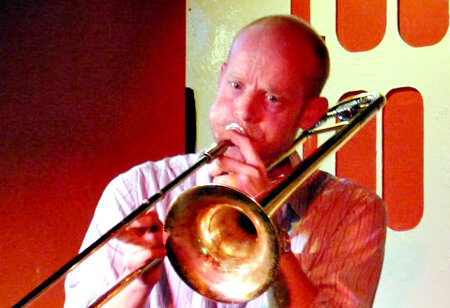 Jazz UK has been stunned by the tragic news of Russell Bennett's untimely death. His father, Martin Bennett posted this very brief message on Facebook: "Russell Bennett died on Saturday evening at 6 pm. Funeral arrangements later. Devastating."
As many of you who have access to Facebook will have seen, messages of condolence have been flooding in from across the jazz community. Please also see the message from Rich Bennett about his brother's funeral at the foot of this post.
Russ was an incredibly versatile trombonist, a very special, friendly person, and a jester – his antics on stage were legendary. I first met him at The Hemsby Autumn Jazz Parade a few years ago where, during an interval he invited me backstage to share cake with the band.
He will be sorely missed by scores of musicians and fans alike, particularly members of the "Bennett Brothers" band, and above all, by his family.
With his feel for the music, his flamboyance on stage and his countless fans, his future in jazz was firmly assured yet so tragically cut short.

I took the rather iconic photo above of Russ and Rich in juxtaposition on stage a while ago. I use it in the masthead on my "Jazz and Jazz" Facebook page where it will remain for the duration in Russ's honour. Included below is a collection of some other Jazz&Jazz photos of The Master.
Many of his fellow musicians and fans have already paid tribute to Russ on Facebook but it would be a wonderful to see your memories of him included in "Speak Your Mind" below.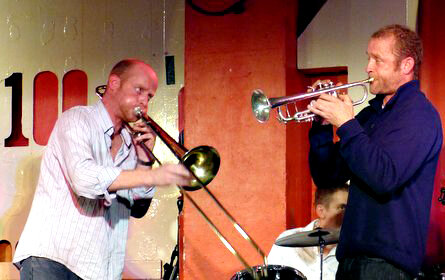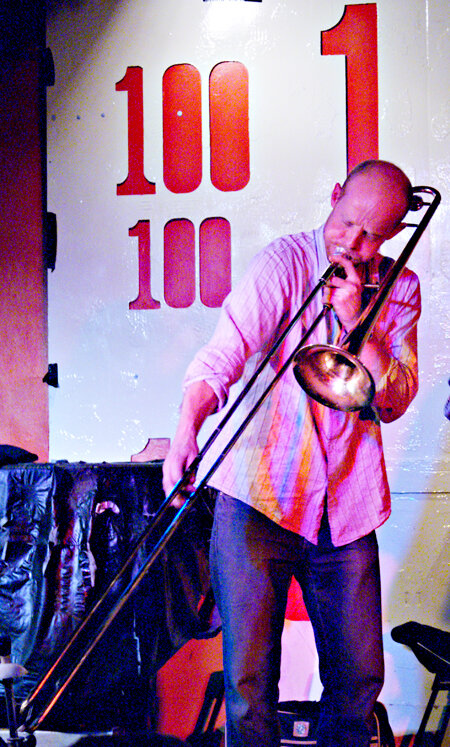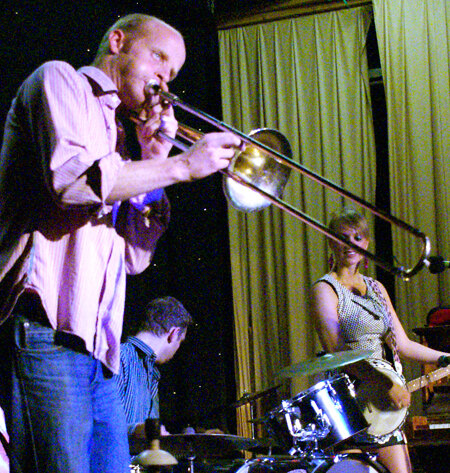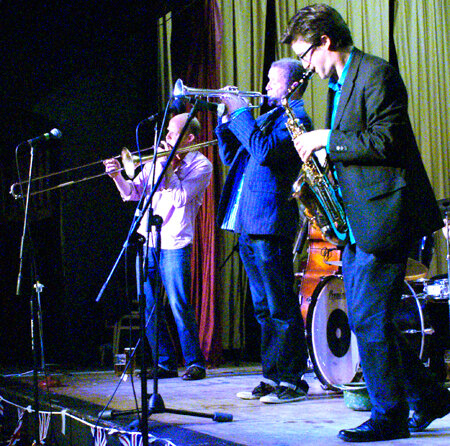 Thank you, Russ, for the years of sheer enjoyment you have given jazz fans everywhere, so tragically cut short, but not before you had made a lasting impression on us all.
Peter M Butler
Editor & Proprietor Jazz&Jazz
(Photos by Laurence Cumming & Peter M Butler © Jazz&Jazz)
Richard Bennett has asked for his brave message about Russ to be shared.
"Never thought I'd be saying this…… My brothers funeral is a week Friday. That's Friday the 30th of October. It will be held at St Michael's church. Bude at 3pm. Please share this as there will be a lot of people wanting to know who I may not be fb friends with. Any musicians who know they are coming please let me know. I'm hoping to put on a party afterwards n would be good to know who's around. Thanks to everyone of you for all your lovely messages. Russ would be overwhelmed. Cheers all. Rich X"
Russ's Funeral
Martin Bennett has emailed details of Russell's funeral: "The funeral service will be held at St Michael's Church, Bude, Cornwall, on Friday 30 October at 3pm followed by a musical celebration of Russell's life at The Carriers Inn, Bude. The funeral will take place the following day at 1 pm at Landscove Church, S Devon – more of a family function".