The Acrylic Portrait: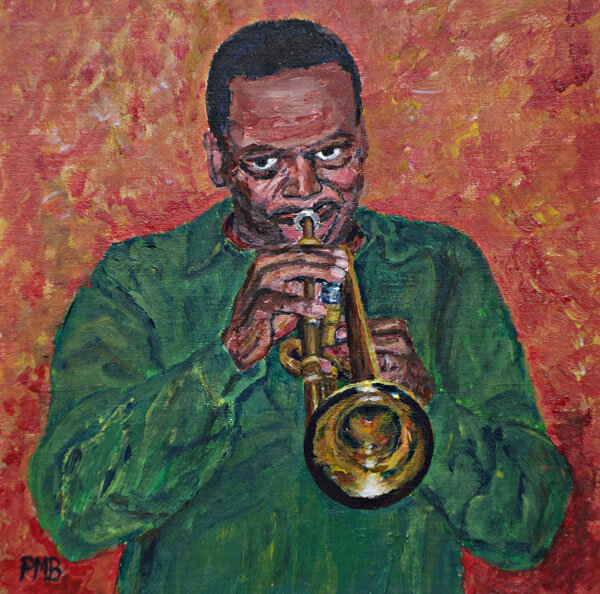 Each Art&Verse Giclée Print is produced and signed to order: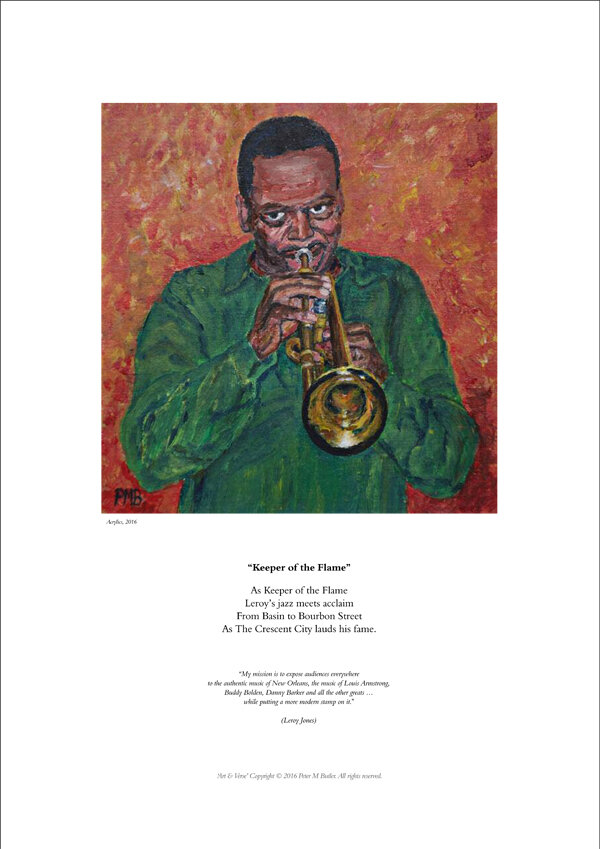 … Or a Jazz&Jazz Souvenir Poster!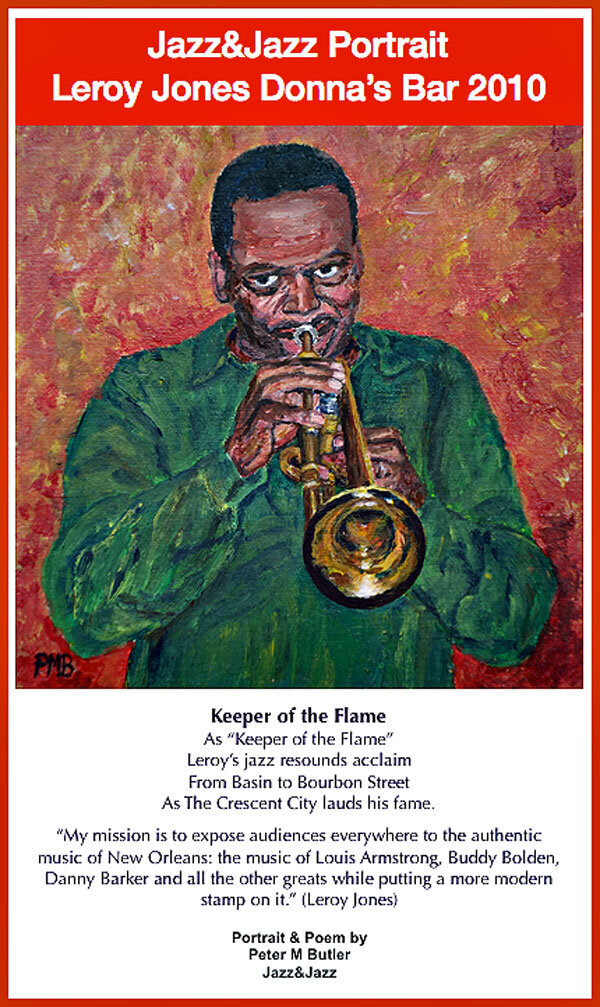 I spent a thoroughly enjoyable evening at Donna's Bar on Rampart Street during the French Quarter Festival back in 2010 when I first met Leroy. Sadly not long after the venue closed down. But when Leroy and Katya toured the UK I was delighted to catch up with them in The Arena, St Albans (see the link below).
Peter M Butler
Editor & Proprietor Jazz&Jazz
Should you be interested in a signed Fine Art Giclée Print of either the portrait or the portrait & poem, or perhaps a print of the Souvenir Poster, please email me at [email protected].
The aim of www.jazzandjazz.com is to help raise the profile of jazz worldwide – for musicians, bands, clubs, festivals and fans. But funds are needed to make progress in achieving these goals. There is a Jazz&Jazz Donate Button in the right hand column and contributions will be
gratefully received.
Plus all the revenue raised from the sale of Jazz&Jazz Fine Art Prints also goes towards
the costs of covering and featuring jazz.
(Photos © Peter M Butler, Jazz&Jazz)
Associated Jazz&Jazz / YouTube Links:
Leroy Jones' UK Tour Brings New Orleans to The Arena, St Albans
(includes Jazz&Jazz YouTubes)
"This music is happy music. It makes you feel good!": Leroy Jones
Leroy Jones at Donnas Bar 2010
Please follow and like us: