It's five years since I met Leroy Jones in New Orleans at Donna's Bar during the
2010 French Quarter Festival.
He won't remember me now, but when I asked him if I could take photos, not just one or two, but a whole selection for a portrait I aimed to paint of him, he was happy for me to do so. A lot of water has passed under the bridge since then but I finally got to the portrait so here it is. Next on my list, KatjaToivola at Donna's Bar. By the way, is Donna's Bar still there on Rampart Street?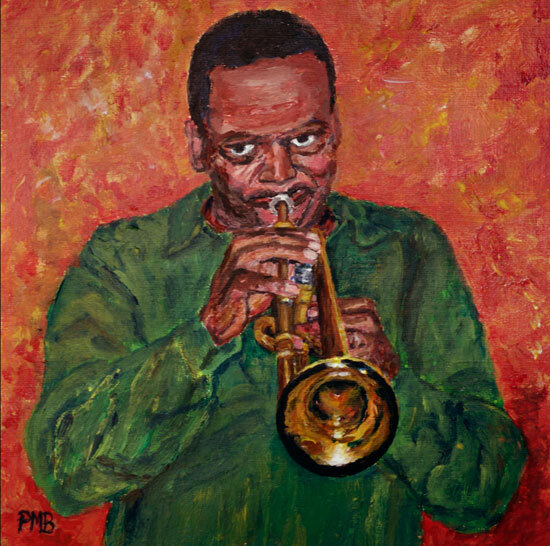 See also: Leroy Jones, "The Keeper of the Flame"
I produce Fine Art Giclée Prints of my Jazz Portraits. If you would like one of Leroy Jones please email me at: [email protected]
Peter M Butler
Editor & Proprietor Jazz&Jazz
Please follow and like us: