Hosted by The Redbourn Jazz Club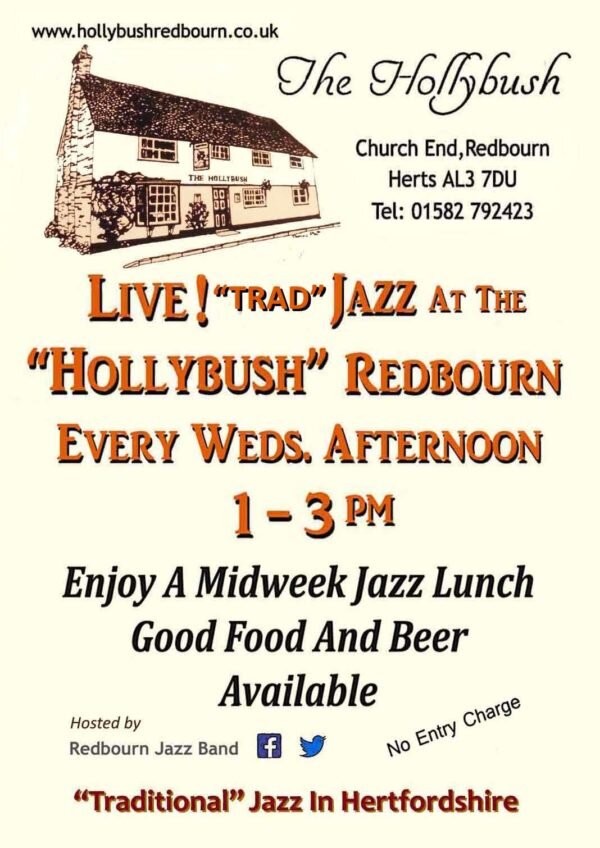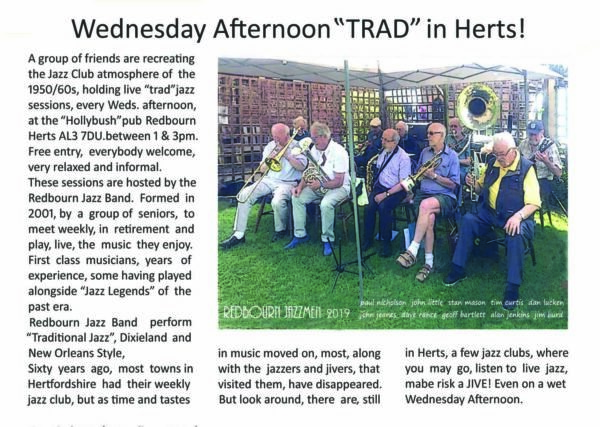 Christine's Stackyard Stompers are always assured of a formidable welcome at Welwyn Garden City's Peartree Jazz Club. No surprise then that on Monday, 17th June, the fans surpassed themselves with enthusiastic and spontaneous applause reminiscent of the days when jazz flourished in Hatfield, Potters Bar, Barnet and Welwyn Garden City hot spots.
At the end of the evening, Dave Arnold (sousaphone) told me Peartree fans always show such enthusiasm that it's one of the band's favourite clubs. Not only that but two visitors from "up north" wishing to catch up with the band travelled south to join us for the evening.
Upon learning that the Stackyards were starring at the Peartree, Fred Burnett of Jazz North West  messaged me: "It's many years since we enjoyed them at Keswick Jazz Festival, pleased to hear they are still playing."
"Still playing!" Christine is a dynamo on trombone and backed by the subtlety of Ron Findon on reeds, the fire of John Picket on trumpet, the intensity of Richard Howell on drums, the rhythm of Roy Hart on banjo and the tone of Dave Arnold on sousaphone, The Stackyard Stompers run riot on circuits south east.
Photos © Peter M Butler, Jazz&Jazz