Flashback to the final session of Kay and Tony Leppard's Thursday Midday Jazz
at the 100 Club back in December 2013.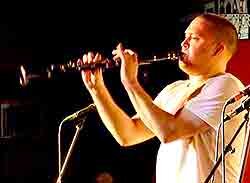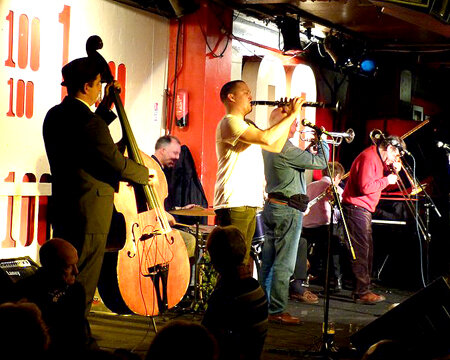 Fans packed the floor for Adrian Cox and "Sweet Lorraine". The Club was full to bursting and in the words of organiser Kay Leppard the final session:
"certainly brought a few out of the woodwork!"

It was never easy filming at The 100 Club as fans packed the floor front of stage between the massive columns. But I loved the atmosphere and with subtle editing passable YouTubes could be created. On one occasion I was welcomed to film from elevated Sound and Lighting Booth
back of the club.

I plan to release more of my early 100 Club YouTubes in due course.

Peter M Butler
Editor Jazz&Jazz
(Photos & YouTube © Peter M Butler, Jazz&Jazz)
Please follow and like us: