Lemsford Jazz Club fans always gives a huge welcome to The Frog Island Jazz Band
and their 1920s/30s nostalgia.
Candy Lips (1920s):
John Whitehead, Trumpet; John Jeans, Trombone; Jim Hurd, Clarinet; Chris Marchant, Drums; Keith Durston, Piano; Brian Lawrence, Banjo; Rob Fullalove, Tuba.
Live Jazz is the Best Jazz!
Huge thanks too to Brian Smith aka "Smiffy" and Maz for keeping jazz live and alive
in Lemsford, Hertfordshire's Jazz Hot Spot.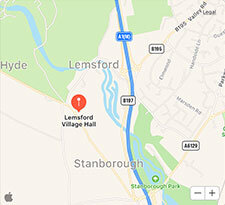 78-86 Brocket Road
Lemsford
Welwyn Garden City
AL8 7TT
(Photos / YouTubes © Peter M Butler, Jazz&Jazz)
*** *** ***
Tel: Brian Smith ("Smiffy") on 01707 880569
Email: [email protected]
[email protected]
Facebook: Lemsford Jazz Club
Jazz&Jazz is ever grateful to Lemsford Jazz Club for their reciprocal support.
Please follow and like us: