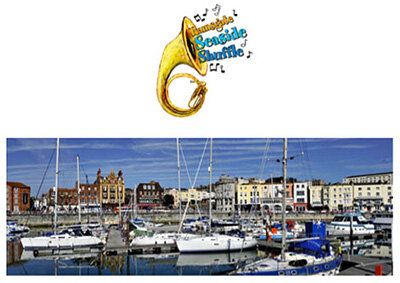 Ramsgate Seaside Shuffle Fans are looking forward to giving a very warm seasonal welcome to Doolally Tap at their Christmas Special, 12 Noon on Saturday, 15 December.
Voted equal favourites with Frog Island Jazz Band at the Seaside Shuffle Summer Festival
the band features
Nick Singer (Banjo) alongside "youngsters" David Lalljee  (Band Leader/Trombone),
Titch Walker (Trumpet), John O'Neill (Clarinet/Soprano sax), Tom Briers (Sousaphone).
Saturday 15 December 2018 at 12 Noon.
Ramsgate Small Boat Owners Association Clubhouse.
Guildford Lawn Ramsgate CT11 9AY.
(Fully licensed premises.)
Admission (Including Buffet): £12.00 (Members £10)
Hot line 01227 361238
Applications by post to:
John H Morgan, 20 St Clements Court, Canterbury Road, Herne Bay Kent CT6 5RT.
Cheques payable to Ramsgate Seaside Shuffle.
Peter M Butler
Editor Jazz&Jazz
(Photos & YouTubes © Peter M Butler, Jazz&Jazz)
Jazz&Jazz is grateful to Ramsgate Seaside Shuffle for their reciprocal support.
Please follow and like us: