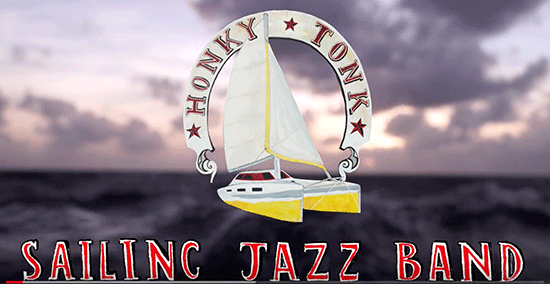 Trevor Stent emailed me: "I thought your readers may be interested in the Honky Tonk Project.  A 40ft catamaran which sails around the coasts of Europe (and further) bringing traditional jazz to the ports where they call in.
"They include a variety of fine young musicians, many of whom have appeared at Fest Jazz, Brittany, in bands like the Old Fish Jazz Band, Frog and Henry, Le Bardi Manchot and the Dizzy Birds. They will surely be with us at Fest Jazz next year too. Their website (www.honkytonksail.com) describes the project and the videos below give a good idea of the music and ambiance.
"They also show how many good young traditional musicians and spectators there are
in Europe these days!"
Wonderful! Thank you, Trevor!
Peter M Butler
Editor Jazz&Jazz
email: jazzandjazz@icloud.com
Please follow and like us: