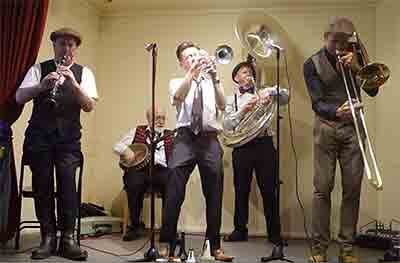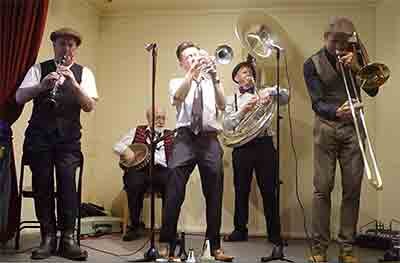 … as each musician took a turn in the spotlight at
Ramsgate Seaside Shuffle's 2018 Summer Festival!
David Lalljee – Band Leader/Trombone/Vocals; Titch Walker – Trumpet/Vocals;
John O'Neill – Clarinet/Soprano sax/Vocals; Nick Singer – Banjo/Vocals;
Tom Briers – Sousaphone.
Peter M Butler
Editor Jazz&Jazz
(Photos & YouTubes © Peter M Butler, Jazz&Jazz)
Jazz&Jazz is grateful to Ramsgate Seaside Shuffle for their reciprocal support.
Please follow and like us: