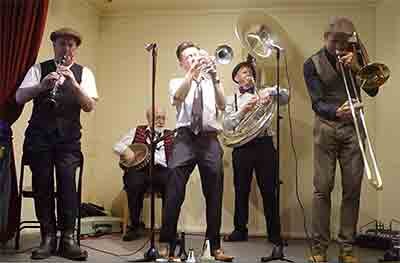 Always warmly welcomed and loudly applauded at Ramsgate Seaside Shuffle, Doolally Tap will be tapping up a storm again this weekend!
Saturday, 29th September, 12 noon til 2.30 pm.
Here's how!
Peter M Butler
Editor Jazz&Jazz
(Photos & YouTubes © Peter M Butler, Jazz&Jazz)
Jazz&Jazz is grateful to Ramsgate Seaside Shuffle for their reciprocal support.
Please follow and like us: