This is sheer brilliance, kind courtesy of Trevor Arnold, especially as I was so distraught that
I couldn't be there.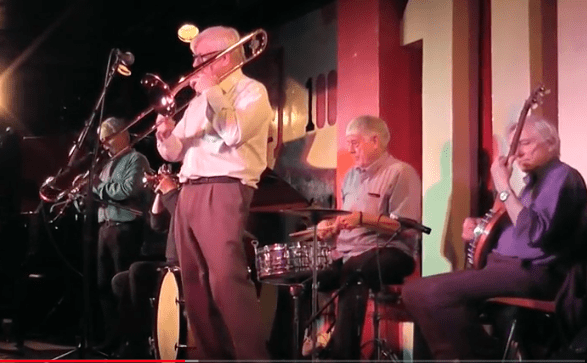 "Video highlights of Max Collie Memorial Jazz Session on the 8th June 2018 at the
100 Club in Oxford Street. A large audience and musicians attended the club
to honour Max Collie who sadly passed away earlier this Year. I hope you
enjoy the most exciting bits of an excellent day. My thanks to Chez Chesterman who 
organised the Band. I'm still trying to come down to earth!
Trev"
I'm so glad I had let my jazz friends know about my predicament and that Trevor sent me this YouTube. A million thanks, Trevor, and after watching the YouTube I too am struggling to come back down the earth, because, yes, I enjoyed every second of "the most exciting bits"! Trouble is, it makes me all the more aggrieved that I couldn't get there. It would have been the first time since Kay and Tony Leppard's Thursday Lunchtime Sessions came to an end.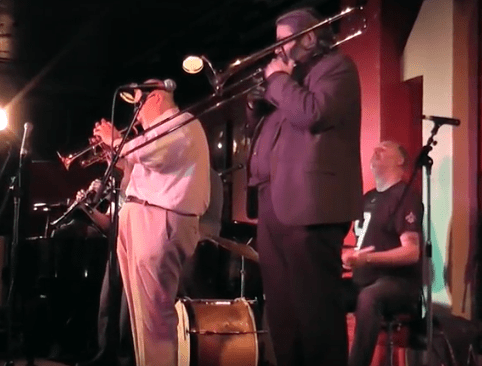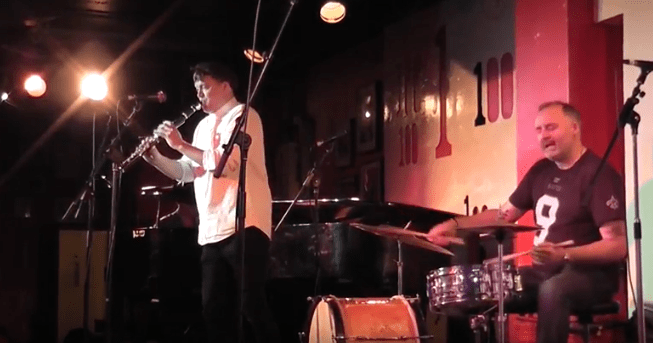 YouTubes & Photos Courtesy of Trevor Arnold (©) – with enormous thanks!
Take a look at all of trev's jazz sometime.
Peter M Butler
Editor & Proprietor Jazz&Jazz
Please follow and like us: