I am thrilled and delighted to welcome young stars to the Pantheon of Jazz Artistes.
Without hesitation I voted singing sensation Florence Olivia as Jazz&Jazz's
"New Star On The Block".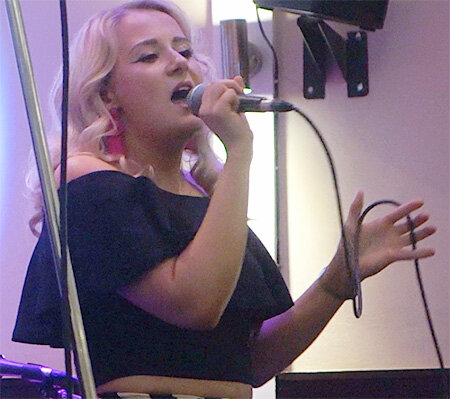 How better to display Flo's talent than these two Jazz&Jazz YouTubes filmed when she featured with The Ginger Pig Jazz Band at The Walnut Tree Jazz Club, Blisworth, in early February.
Peter M Butler
Editor & Proprietor Jazz&Jazz
(Photos & YouTubes © Peter M Butler, Jazz&Jazz)
Please follow and like us: