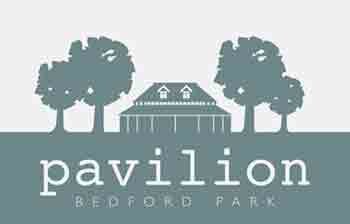 Tuesday 6th February: 7:00pm 
Frank Griffith, saxophone, Pete Churchill, piano/vocals and Laurence Evans, bass
About the Performance
Much has been made of the "Great American Songbook" celebrating the classic songs of American composers like Gershwin, Porter, Berlin and Ellington. Jazz musicians worldwide continue to include these classic standards in their repertoires today. Classics by British composers include gems like "The Very Thought of You", "The Touch of your Lips", "Pure Imagination" and "Almost Blue" and countless others.
Bedford-based Pete Churchill and Frank Griffith will be joined by bassist, Laurence Evans, to perform an entire evening of "The Great British Songbook".
So come along to The Pavilion on 6th February and be inspired to look beyond the prevailing American influence on classic jazz songs.
About the Artists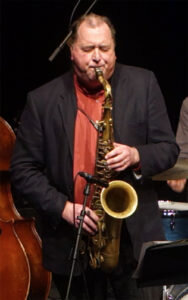 Born in Eugene, Oregon in 1959, Frank Griffith lived in New York City from 1980-1995. While there he worked with Ron Carter, Jon Hendricks and Jack McDuff and played lead alto with the Glenn Miller Orchestra for a nationwide tour in 1984. He has also worked with the orchestras of Toshiko Akiyoshi, Mel Lewis, Buddy Rich and Mel Torme. He has recorded with guitarist/singer John Pizzarelli on his CD's All Of Me and Naturally and produced and arranged for guitarist, Dave Stryker's Steeplechase CD Nomad.
Pete Churchill is a remarkable pianist – the Pied Piper of Bedford and beyond turning his hand to all things sound and song he is equally happy crooning, leading and composing for choirs, as he is mucking into the piano chair accompanying the great and the good of the jazz world.
Bassist, Laurence Evans, heralds from Newcastle-Upon-Tyne and has lived in Cambridge since 1997.
He has regularly performed with Nick Hill, Jon Turville, Josh Kemp, Sarah Tandy, Pete Churchill, Graham Harvey and Martin Hallmark among numerous others.
*** ***    *** *** *** *** ***    *** ***
Doors open at 7pm. Music is followed by the main course with another round of music before dessert. There will be a Q&A with the artistes
before the the final set.
Menu
Main course
Truffle Roast Chicken
with dauphinois potatoes, creamed leek and a wild mushroom sauce
Wild Mushroom Turnover
with dauphinois potatoes, creamed leek and a wild mushroom sauce
Dessert
Deconstructed Rhubarb & Blood Orange Crumble with custard
Please follow and like us: