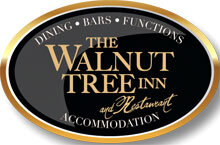 12 Noon, Sunday, 28th January
After a recent sell out at Ronnie Scott's, Adrian brings his tribute to New Orleans
clarinet legend Edmund Hall to The Walnut Tree Jazz Club, Blisworth.
"Come rain, snow or high water, this session is a must – simply not to be missed! I know for sure that four fervent fans aim to travel up from Ramsgate and Sittingbourne in Kent especially to see Adrian, Joe, Simon and Gethin." (Peter Butler, Editor, jazz&jazz.com) 
SUNDAY LUNCHTIME
12-2.30pm
STATION ROAD, BLISWORTH, NORTHANTS, NN7 3DS 
Great venue, three miles from J15 on M1.
Free parking, real ales, great hot food, bar snacks.
Top national and international jazz bands. 
ADMISSION: £10 on the door
TEL: 01604 858549
LIVE JAZZ … USE IT OR LOSE IT!
TAD NEWTON 01604 858549
www.tadnewtonsjazzfriends.com
Please follow and like us: