Savanna Comes To Bedford Golf Club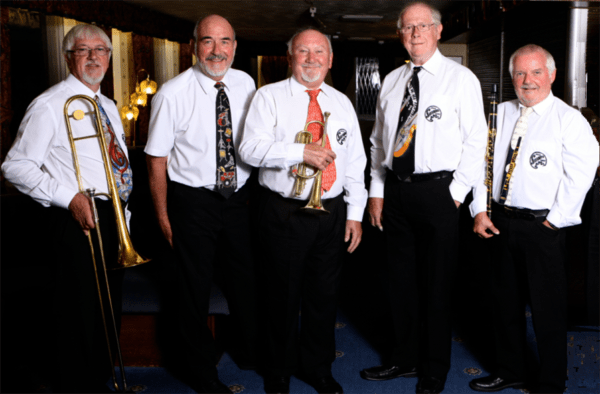 There is never a shortage of fun, excitement and raw good music when the Savannah Jazz Band, one of the most popular UK bands, takes the stage. With their talent for electrifying listeners
and dancers alike they have built up a truly international reputation at major festivals
in the UK and overseas.
The band's driving and exciting New Orleans style attracts large audiences whenever they play. Their many fans follow them from festival to festival and turn out devotedly to see them at regular venues in the UK.
Find out for yourselves at The Bedford!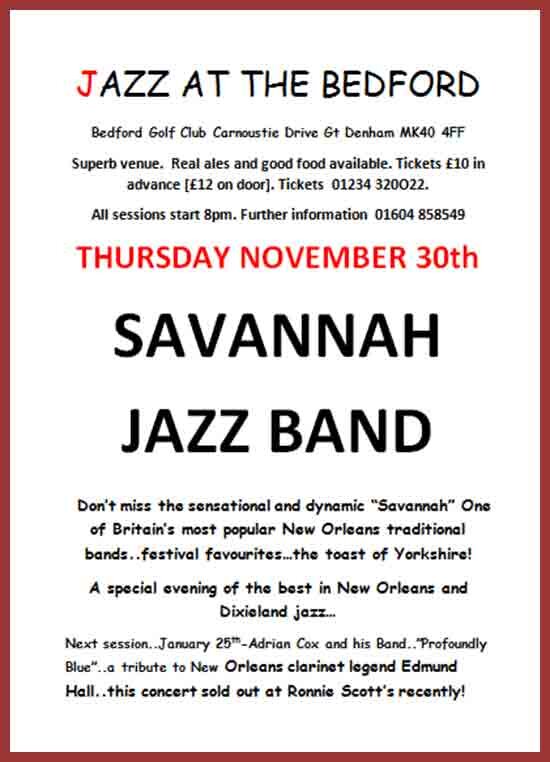 The Bedford Golf Club .  Carnoustie Drive . Great Denham . MK40 4FF
SUPERB VENUE – REAL ALES – GOOD FOOD AVAILABLE
Tickets
£10 in advance
£12 on the door
Tickets: 01234 320 022
Further Information: 01604 858 549
Please follow and like us: