Featuring Jazz&Jazz YouTubes Part 6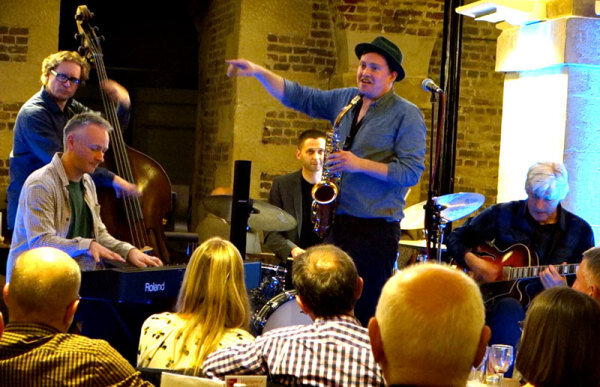 Anything but undecided!
The Adrian Cox Quartet at the Café in the Crypt,
St Martin-in-the-Fields back in October, 2014.
Adrian Cox, saxophone; Nils Solberg guitar; Mez Clough, drums; George Trebar, double bass; and special guest Tom Kincaid, piano, are anything but undecided in their Café In The Crypt performance of this 1938 number written by Sid Robin and Charlies Shavers.
Previously In The Featuring Jazz&Jazz YouTubes Series:
Part 1: "Davenport Blues" with Alan Gresty and Tony Pitt.
Part 2: Denise Gordon and Roy Williams "Sugar"!
Part 3: Barry Palser Presents "That Dada Strain"
Part 4: Tuba Skinny "New Orleans Bump"
Part 5: Taimane Gardner Captivates Fest Jazz Fans
Peter M Butler
Editor & Proprietor Jazz&Jazz
(Photos & YouTubes © Peter M Butler, Jazz&Jazz)
Please follow and like us: