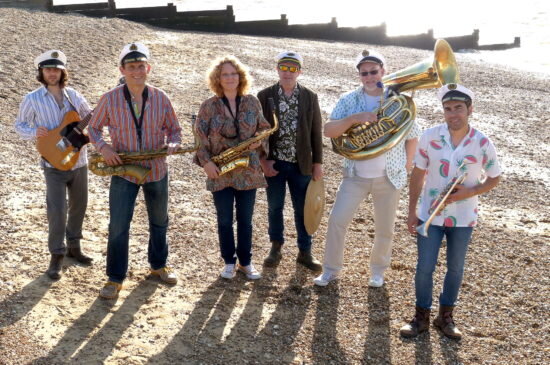 "Formed originally as a community street band for the Whitstable Oyster Festival parade. The Native Oysters have evolved to become a funky, electrifying experience with tight, powerful horn arrangements and creamy, soulful vocals from traditional second-line
classics through Americana, 70's funk, right up to full on hip-hop and R&B,
all given the Delta city treatment, Whitstable style."
Band Members
​"Founder members, saxophonists Ivan Thompson and Katy Windsor have been the driving force, along with drummer Alan King, adding along the way, lead singer and trumpeter, David Migden; helicon player Russ Kennedy; tuba player Tom Pascoe & sousaphone player, Harry Cook; guitarists Steven Higgs & Richard Rozze. All members share a passion for New Orleans music creating a musical experience never to be forgotten."
Meet the Musicians on The Native Oysters Website
Visit the website for Upcoming Gigs and YouTubes!
The Oysters are also on Facebook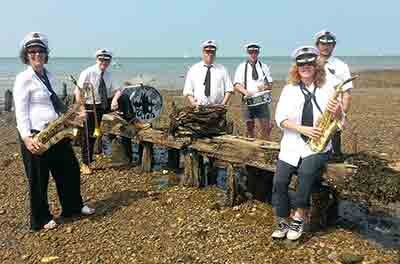 Whitstable and Herne Bay were my old stomping grounds in "a bygone era" so, Native Oyster Band, all the more reason for this plug on Jazz&Jazz. Now all that remains is for me to get to one of your gigs some day. If I can get to The Duke then I can make it to the beach!
Peter M Butler
Editor & Proprietor Jazz&Jazz
Please follow and like us: