Made your reservations yet? There still may be time! Just!
Otherwise here's what you might be missing.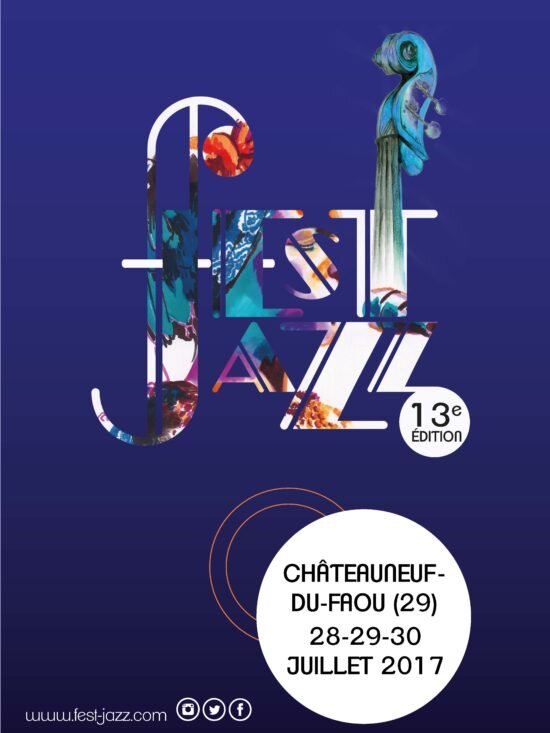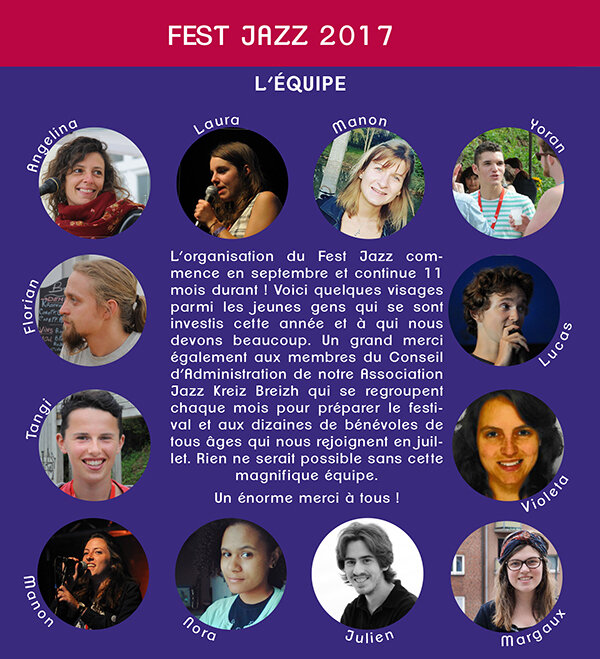 Above are photos of the Organising Team. As ever, Fest Jazz places a massive emphasis on youth, especially when it comes to the ever willing volunteers who help make the festival such a huge success year upon year. What better way to win youth back to jazz!
For the full programme with English translations and booking details …

Here are just a couple of shows you could be missing: 
Plus Dorine de Wit and Jamie Brownfield are making a welcome return visit!
Dorine certainly brought the dancers onto the floor last year:
In fact, who can imagine jazz without dancing? At Fest Jazz dancing is positively encouraged! This year there will more areas for dancing around the stages and, if you want to improve and learn some new steps, you can join one of the dance workshops organised by «la Swing Factory».
Buy a ticket for 5 euros from the bar at Scène 2. Or email [email protected] for more details.
Not convinced? Here is the 2017 Fest Jazz Teaser
INFORMATION & BOOKING
View the Full Festival Programme
Brittany Ferries' offer (if still available):
http://www.brittany-ferries.co.uk/offers/events-festivals/fest-jazz-2017
Message from the Fest Jazz Team:
"I don't care how you get here
Just get here if you can!"
Oh, and by the way don't miss out on Gunhild Carling!
Peter M Butler
Editor & Proprietor Jazz&Jazz
A sad PS. Ginny and I won't be a Fest Jazz this year. Adverse circumstances are preventing us. And believe me, they had to be adverse to stop us being there. So, Jazz Fans, be sure to capture as many photos and YouTubes as possible for us to see. We will simply have to look forward to
Fest Jazz 2018. Bigger and better still, please, Trevor and the Fest Jazz Team!
Please follow and like us: