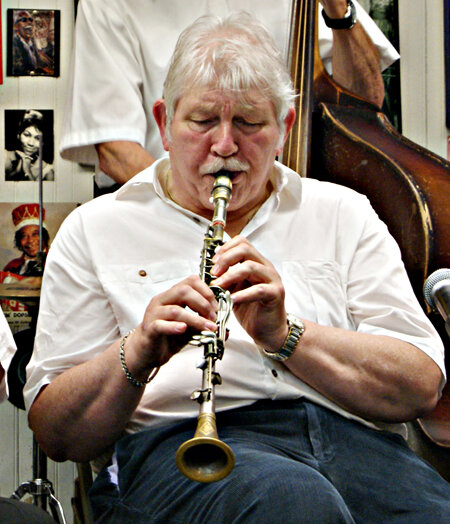 This is one of my very first YouTubes featured on Jazz&Jazz way back in 2013.
I have a two very special reasons for posting it again now.
Trefor Williams was guesting on double bass for that Peartree Jazz Club session and he stayed with my wife and I overnight when we lived in Lemsford Village, Hertfordshire.
I understand that currently Trefor is in very poor health, so this is for him.
Plus it's also for Brian Carrick who is fighting back after a spell of illness.
Prayers and best wishes for them both.
Brian Carrick (clt, sax), Peter Wright (tpt), Chas Hudson (tmb), Bob Rowbotham (bjo), Trefor Williams (bass), Andrew Hall (dms), Gabrielle Gad (pno).
Peter M Butler
Editor & Proprietor Jazz&Jazz
(Photos & YouTubes © Peter M Butler, Jazz&Jazz)
Please follow and like us: