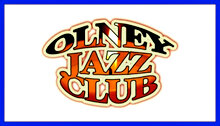 Hello Jazz Lovers
Welcome to the OJC March Newsletter
Yet more great and varied gigs coming up featuring top musicians!
Read on!
Tuesday 7th March 8.00pm
"The Jazz of Dudley Moore"


THIS SHOW IS ALREADY SOLD OUT!
But why not check for cancellations (01234 711348)!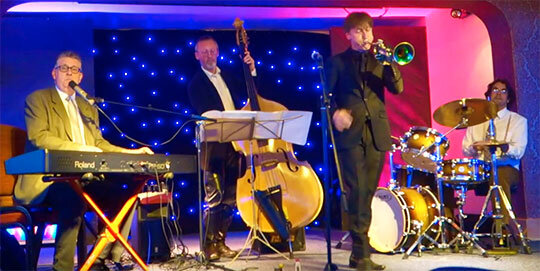 The Chris Ingham Quartet featuring Chris Ingham (piano), Geoff Gascoyne (double bass),
Paul Higgs (trumpet), George Double (drums).
The following is from the "Jazz of Dudley Moore" cd sleeve notes:
"Dudley Moore, beloved comic actor, we all know about.
 Perhaps fewer know about Dudley Moore, pianist — the virtuoso brilliantly exploiting the stylistic possibilities, gifted to him by Errol Garner and Oscar Peterson, in late night sessions at Peter Cook's Establishment Club in 1960s Soho, dazzling appearances on BBC TV's Not Only But Also and the sparkling Decca trio recordings. And perhaps fewer still, Dudley Moore, composer — purveyor of quirky, imaginative jazz originals and the witty music for "Bedazzled" and "30 Is A Dangerous Age Cynthia", nuanced movie scores far superior to the movies themselves.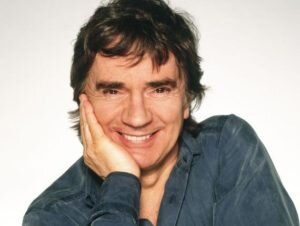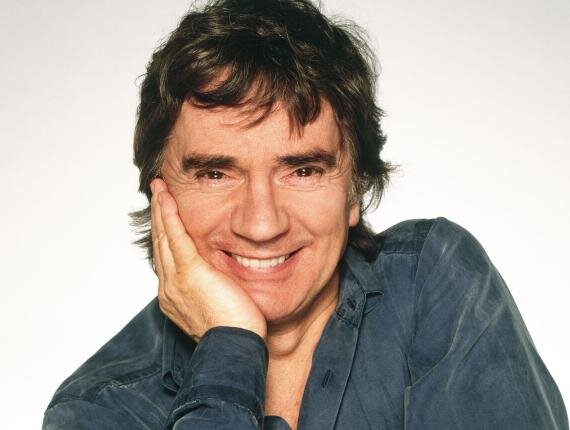 "In preparing a recording celebrating the music of Dudley, we were tempted to pay homage to his 1960s piano-trio style. After all, Chris, George and I had all been indelibly influenced by the very particular, tight-knit, hard-swinging playing of Dudley, bassist Pete McGurk and drummer Chris Karan. However, whilst exploring the tunes with Paul on trumpet, we began to discover the richness of his compositions and understand a more authentic, and perhaps more revealing way of entering into Dudley's musical world. 

"As part of that process we took time to read something about the man's complex and highly conflicted life, one filled with shades of light and dark, joy and woe. Here is not the place to explore any details of this, but what is musically relevant was the way we found these same shades expressed in his compositions. Some of his pieces are, of course, quintessential expressions of the bright, optimistic, swinging '60s in which Dudley came to fame, but others are deeply poignant, personal expressions of a darker, more complex world, whilst elsewhere you'll find a unique and bittersweet mix of the two. 


"It is this emotional range and depth that has made playing Dudley's music a rather intimate and heartfelt pleasure for all of us and, we sincerely hope, for you too."
(Rev. Andrew J. Brown)


All tickets £12/£10 in advance from Carlton House Club, High St, Olney.
Don't forget to check for cancellations!
Tel: 01234 711348 or Phonebox Magazine, Stanley Court, Olney.
Tuesday, 4th April  8.00pm
"S'Wonderful!"
A brand new show comprising favourite songs from the golden age of composers such as Gershwin, Cole Porter, Harry Warren, et al.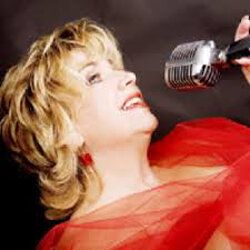 With Susan Valliant Speer (vocals), Alan Haughton (piano), Richard Exall (reeds),
Tomas Pedersen (bass) and Alan Savage (drums).
Born in San Francisco, California, USA, Susan has been singing jazz since her graduation from the University of Oregon. Since moving to the UK, she has worked with many top UK bands including The Pete Allen Jazz Band where she appeared on his theatre tour.  With Pete she recorded the CD "Running Wild". Susan has also performed regularly with The Mike Kemp Trio, 'Sir' Alan's Jazz Band and The Rascals of Rhythm.  She has performed in guest appearances with The Ken Colyer Trust Band, John Burnett Jazz Bandits, West Jesmond Rhythm Kings, Bob Dywer Jazz Band and Max Collie.  She has starred at many jazz festivals including Breda Jazz Festival in Holland, Swanage Jazz Festival, Birmingham Jazz Festival, Keswick Jazz Festival, and Upton Upon Severn Jazz Festival.  Plus popular venues such as the 100 Club, The Queen Elizabeth Hall, and The Banqueting House of St. James Palace. She has toured her shows "Legendary Ladies of Jazz" and "Swing Serenade".
Susan can now be heard on BBC Radio Northampton in a regular monthly feature with presenter Bernie Keith.  She also hosts jazz evenings at Papa Cinos on the 'Last Sunday at Papa' jazz series. But Susan's passion is her trio featuring pianist Alan Haughton and
the American Songbook repertoire.

Don't miss this one. Book early!
All tickets £12/£10 in advance from Carlton House Club, High St, Olney.
Tel: 01234 711348 or Phonebox Magazine, Stanley Court, Olney.
Tuesday, 2nd May 8.00pm
The Ben Holder Quartet
Ben Holder is one of the most gifted and exciting young jazz violinists in the UK. Taught classically from the age of six, he studied at the Birmingham Conservatoire. During his studies, Ben began listening to Jazz – classic masters such as Benny Goodman and Oscar Peterson and of course the great jazz violinists including Grappelli, Joe Venuti and the awe inspiring Stuff Smith. Alongside his early studies and later at college he embarked on a detailed analysis of these musicians' techniques and the way in which they merged this most classical of instruments into the jazz idiom. 
Ben's innate sense of swing rhythm (something which often eludes classical players) stems from those early listening sessions – and his various awards bear testimony to his abilities. A first call jazz violinist for many of the North's top bands and studios.
Along with Guitarist – Jez Cook, Double Bassist – Paul Jefferies and Drummer – Malcom Garrett, The Ben Holder Quartet play swinging jazz from Louis Armstrong to Gershwin, Fats Waller to Grappelli, Ben's own originals to The Beatles and everything in between. All this is of course done with copious amounts of energy & excitement along with some beautiful ballads thrown in for good measure! 
The BHQ are about having fun and taking the audience along for the ride, with music that will make you want to dance all night, just like the early jazz shows of the 1920s. After all, we are nearly back in the swinging 20s once again! So to get you in the mood, here they are starring at
Fest Jazz, Brittany, in 2016:
All tickets £12/£10 in advance from Carlton House Club, High St, Olney 01234 711348 or Phonebox Magazine, Stanley Court, Olney
Good food available…to book a table phone the Club on 
 01234 711348

Don't miss these shows – I'm sure tickets will fly! But you could always check on
late cancellations!
Hope to see you soon at OJC,
Cheers,
Alan

Olney Jazz Club
Please follow and like us: