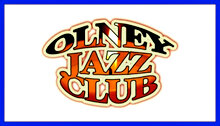 Hello Jazz Lovers
Welcome to the OJC April Newsletter
Yet again our programme includes three great gigs featuring
top musicians!
Read on!
Tuesday, 4th April  8.00pm
"S'Wonderful"
Vocalist and entertainer Susan Valliant Speer and jazz pianist Alan Haughton have teamed up to produce a new show that features some of the most loved and requested jazz and swing songs from the 20th century.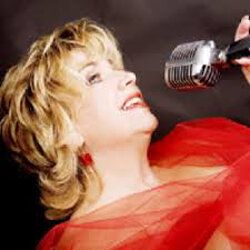 Susan Valliant Speer (vocals), Alan Haughton (piano), Richard Exall (reeds),
Tomas Pedersen (bass) and Alan Savage (drums).
The show focuses on the music of the great composers like Cole Porter, George Gershwin, Jimmy McHugh, Burton Lane, Leiber and Stoller, and many others and will also include the music of great artists such as Peggy Lee, Edith Piaff, Doris Day and Rosemary Clooney to name but a few. Susan and Alan will be telling you the stories behind these songs, and will be backed by some of the top musicians in the UK.  If you love great songs played by great musicians please join us for this fun, lively, and always unpredictable show.
Born in San Francisco, California, USA, Susan has been singing  jazz since her graduation from the University of Oregon. Since moving to the UK, she has worked with many top UK bands including The Pete Allen Jazz Band where she appeared on his theatre tour. With Pete she recorded the CD "Running Wild".  Susan has also performed regularly with The Mike Kemp Trio, 'Sir' Alan's Jazz Band and The Rascals of Rhythm.  She has made guest appearances with The Ken Colyer Trust Band, John Burnett Jazz Bandits, West Jesmond Rhythm Kings,
Bob Dywer Jazz Band, and Max Collie.
She has appeared at many jazz festivals including Breda Jazz Festival in Holland, Swanage Jazz Festival, Birmingham Jazz Festival, Keswick Jazz Festival, and Upton Upon Severn Jazz Festival.
She has performed in popular venues such as the 100 Club, The Queen Elizabeth Hall, and
The Banqueting House of St. James Palace. She has toured her shows
"Legendary Ladies of Jazz" and "Swing Serenade".
Susan can now be heard on BBC Radio Northampton as a regular monthly feature with presenter Bernie Keith.  She also hosts jazz evenings at Papa Cinos on the 'Last Sunday at Papa' jazz series. But Susan's passion is her trio featuring pianist Alan Haughton and the
American Songbook repertoire.
Don't miss this one. Book early!
All tickets £12/£10 in advance from Carlton House Club, High St, Olney.
Tel: 01234 711348 or Phonebox Magazine, Stanley Court, Olney.

Tuesday, 2nd May 8.00pm



The Ben Holder Quartet
Ben Holder is one of the most gifted and exciting young jazz violinists in the UK. Taught classically from the age of six, he studied at the Birmingham Conservatoire. During his studies, Ben began listening to Jazz – classic masters such as Benny Goodman and Oscar Peterson and of course the
great jazz violinists including Grappelli, Joe Venuti and the awe inspiring Stuff Smith.

Alongside his early studies and later at college he embarked on a detailed analysis of these musicians' techniques and the way in which they merged this most classical of instruments into the jazz idiom. His innate sense of swing rhythm (something which often eludes classical players) stems from those early listening sessions – and his various awards bear testimony to his abilities.
A first call jazz violinist for many of the North's top bands and studios.
Along with Guitarist – Jez Cook, Double Bassist – Paul Jefferies and Drummer – Malcom Garrett, The Ben Holder Quartet play swinging jazz from Louis Armstrong to Gershwin, Fats Waller to Grappelli, Ben's own originals to The Beatles and everything in between. All this is of course done with copious amounts of energy & excitement along with some beautiful ballads thrown in for good measure! 
The BHQ are about having fun and taking the audience along for the ride, with music that will make you want to dance all night, just like the early jazz shows of the 1920s. After all, we are nearly back in the swinging 20s once again! So to get you in the mood, here they are starring at
Fest Jazz, Brittany, in 2016:
All tickets £12/£10 in advance from Carlton House Club, High St, Olney.
Tel: 01234 711348 or Phonebox Magazine, Stanley Court, Olney.
Good food available… to book a table phone the Club on  01234 711348
*** *** ***
Tuesday, 6th June 8.00pm
Georgina Jackson and The Chris Ingham Trio

Having sung in and led various sized bands with miscellaneous musicians in some very miscellaneous venues, Georgina decided to record and release her first CD. With support from Jazz FM (CD of the week) and Sir Michael Parkinson: "til there was you' climbed to the dizzy heights of Number 8 in the HMV jazz charts". The critical success of her first album led to Georgina landing her dream job as resident singer with the Ronnie Scotts Jazz Orchestra, where she performs most months.
Georgina's long awaited second album 'Watch What Happens' (recorded at Abbey Road studios, London) was released in June 2012, the first single 'Change Partners' shot to number 1 in the Itunes Jazz Chart and the album fought with the likes of Nina Simone and Miles Davies to get into the top 5! The London Evening Standard awarded 'Watch What Happens' CD of the week.
In May, 2012, the Radio 2 BBC Big Band asked Georgina to perform a concert of Peggy Lee songs (one of Georgina's heroines), broadcast in two half hour programmes on Radio 2 in August. A live concert followed for BBC Radio 2's 'Friday Night is Music Night' in which Georgina sang Irving Berlin songs including 'They Say it's Wonderful' with the BBC Concert Orchestra
and the Steve Vintner trio.
Georgina now works internationally as a cabaret artiste with her entertaining trumpet/vocal shows.
She is also to be found singing with the Echoes of Ellington Big Band and is in great demand performing up and down the country with her trio show and as guest soloist with big bands
both in the UK and Europe.
In 2016 she was one of the headline performers at the International Trumpet Guild Conference in Hollywood, co-hosting the opening concert with Arturo Sandoval.
Don't miss this superb artiste!
All tickets £12/£10 in advance from Carlton House Club, High St, Olney 01234 711348 or Phonebox Magazine, Stanley Court, Olney
Good food available…to book a table phone the Club on  01234 711348

*** *** ***
 Don't miss these shows – I'm sure tickets will fly!
But you could always check on late cancellations!
Hope to see you soon at OJC,
Cheers,
Alan

Olney Jazz Club
Please follow and like us: