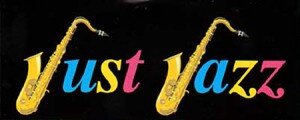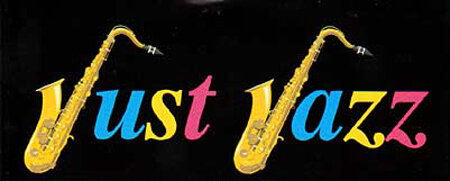 "Sixty-five Years Listening to Jazz" by Ted Griffin caught my eye in the March edition of
Just Jazz. Well worth a read and here are a few extracts.
"… I might have missed out on some visitors from across the Pond, but there was always the consolation of going to The Royal Festival Hall to hear … Chris Barber with Ottilie Patterson. I was not the only one to be amazed  that this petite, attractive, willow of a girl could produce such a magnificent blues voice, a voice, what was more, that carried such a depth of feeling. Seeing her from the cheapest seats where I sat, it was as if it were just a child upon the stage … to my mind, nobody on this side of the Atlantic has ever equalled Ottilie for the real blues … Bessie Smith in a double reincarnation.
"It was at a Chris Barber concert that I first heard Skiffle  … the singer was Lonnie Donegan. I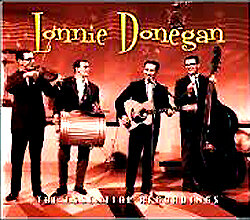 learnt later that it was originated by Ken Colyer (Author's Note: I have reason to believe that Chris might dispute this).
"I never liked Skiffle … Well I must admit that Rock Island Line had its moments but My Old Man's A Dustman [for me] was the end. … Bill Haley and Rock 'n' Roll sounded the death knell of the dreadful Skiffle.
"… Modern Jazz can sometimes be wonderful in a way that New Orleans cannot. I heard John Wurr on reeds … playing in a Modern Jazz trio and it was indescribably beautiful. John Wurr, of course, was always worth hearing.
"Jazz kept up a rearguard fight for a time against these new trends and actually managed to get some numbers into the Top Twenty Chart. Terry Lightfoot had several hits … Another topping the charts was Kenny Ball.
"But it was lightweight stuff as far as jazz was concerned. Jazz, as Humphrey Lyttleton once described it, designed to appeal to the "musically illiterate British public.
"Not full throated New Orleans jazz."
With thanks to Ted Griffin and Just Jazz.
Peter M Butler
Editor & Proprietor Jazz&Jazz

To subscribe to Just Jazz contact:
Just Jazz Magazine Ltd
29 Burrage Place
London SE18 7BG
Tel Sylvia on: 020 8317 3837
Email: j[email protected]
Notes: "Jazz can be popular music all over again", a Jazz&Jazz feature I ran a while ago has a bearing on this. I've also filmed "The New Orleans Swamp Donkeys" mentioned in that feature. This includes extracts from another Just Jazz article written by Editor Pete Lay last July entitled: "Where are the younger bands and where is the younger audience?"
Please follow and like us: