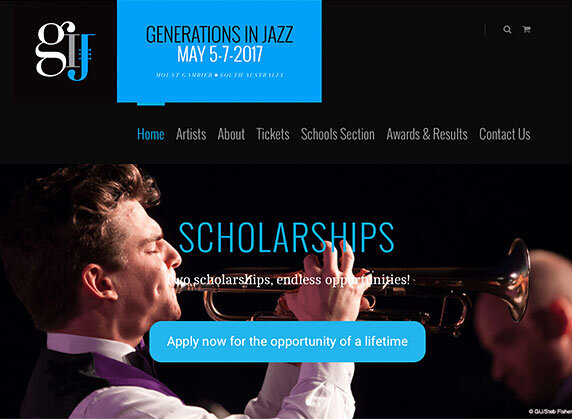 Christine Burden messaged me via the Herne Bay & Herne Remembered Facebook Group: "There is a jazz festival in May at Mt Gambier, South Australia, organised by James Morrison, where 4600 school students take part for three days in a marquee holding 6500 people, called Generations In Jazz. My grandson plays the trombone, check out the website."
Thank you Christine, quite a scoop for Jazz&Jazz. Very fitting too that it should come via the Herne Bay Facebook Group, because that's where in my teens I first cut my teeth on jazz. Plus a good many Aussie Jazz Fans are followers of Jazz&Jazz and my Facebook Jazzers Group.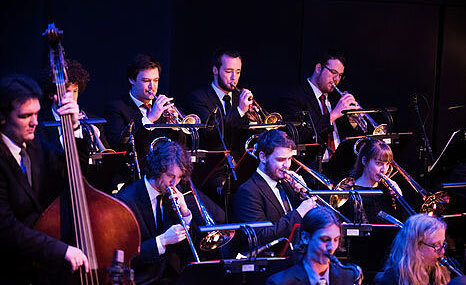 So it's my pleasure to feature "Generations in Jazz" on Jazz&Jazz!
Quoting the Generations in Jazz Website: "Jazz music may have its roots in places like New Orleans and New York, but its influence reaches around the globe. Mount Gambier, in South Australia's Limestone Coast, is Australia's hot spot for this high-energy sound – largely thanks to a unique annual event called Generations in Jazz. This spectacular gathering on the outskirts of the city made famous for its Blue Lake not only attracts the jazz legends of today, but the bright stars of tomorrow, bringing together up to 4400 of Australia's most talented musicians, along with a growing list of global artists.
"High school students from more than 100 schools around the nation compete in the Stage Band Awards, while individual Jazz and Vocal Scholarships are also highly coveted, helping to secure the musical destiny of individuals with enormous promise. And then there are the daily concerts – the sound inside the James Morrison big top pavilion, seating up to 6100 people in the middle of a paddock, is simply incredible!"
Be sure to explore the entire Generations in Jazz Website. It's an inspiration! More of the same needed in the UK.
"What an inspiring environment! The energy of the students was something I've never experienced. Can't wait to be part of Generations in Jazz again!"
Willie Murillo (trumpet), Big Phat Band
Peter M Butler
Editor & Proprietor Jazz&Jazz
Please follow and like us: