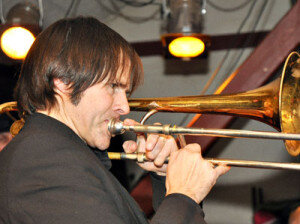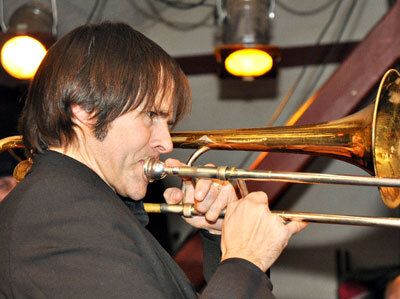 I've selected this YouTube as one of my favourites because of the great rendition of "Girl of My Dreams" and because it shows the "alternative" value of jazz gigs, demonstrated here by Kevin Grenfell's humorous prelude. And yes, Kevin, you were being filmed for a YouTube.
Gene Austin's "Girl Of My Dreams" (1928) performed here by
"Slide By Slide" for Jazz at The Bedford Golf Club on Thursday, 2nd May, 2014.
Kevin Grenfell (trumpet), Richard Leach (trombone), John Fellows (bass), Graham Smith (drums) and Simon Banks (piano).
Enjoy the repartee! And yes, "Acker and Kenny", you are on YouTube!
Peter M Butler
Editor & Proprietor Jazz&Jazz
(Photos & YouTubes © Peter M Butler, Jazz&Jazz)
Please follow and like us: