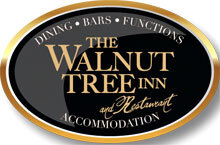 SUNDAY  LUNCHTIME  JAZZ
THE WALNUT TREE INN
STATION ROAD, BLISWORTH, NORTHANTS NN7 3DS
12 noon – 2.30pm
Top national and international jazz bands
Great venue, three miles from J15 on M1. Free parking.
Real ales, great hot food, bar snacks,
Telephone 01604 858549 for all enquiries
ADMISSION £10 on the door
Great Programme of Varied and Swinging Jazz
Jan 15th  Ben Cummings/Gerry Mulligan Band with Amy Roberts (baritone sax)
Jan 22nd  Tad Newton's Jazzfriends  – "Jazz Roots & Routes"
Jan 29th  The Ginger Pig Band  – "Pig" debut at The Walnut!
Feb 5th  Dave Harmer's New Orleans Hotshots
Feb 12th  No jazz
Feb 19th  Barry Palser's Super Six with John Crocker
Feb 26th  No jazz
Mar 5th   The Bateman Brothers Jazzband
Mar 12th  Simon Spillett Band. Great sax star – don't miss out!
Mar 19th  Tad Newton's Jazzfriends
Mar 26th   New Orleans Heat
Apr 2nd  Chris Pearce/Andy Leggett Sopranos Jazz Band.
Apr 9th  Old Chaps Jazz Band  – great young French band!
Apr 16th  Tad Newton's Jazzfriends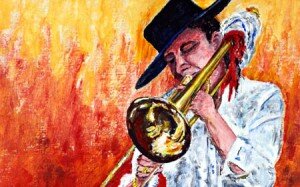 Apr 23rd  Christine Woodcock and The  Stackyard Stompers
Apr 30th  Jurbena Jazz Band (Holland)
Watch out for our midweek specials
May 10/June 14/July 19/September 13: 8-10.30pm. Full details to follow.
Wednesday July 19th  8pm: Greg Abate (USA sax/flute star) with
Tad Newton's Jazzfriends!
 LIVE JAZZ … USE IT OR LOSE IT!
TAD NEWTON 01604 858549
[email protected]
www.tadnewtonsjazzfriends.com
Listen to "The Late Paul Barnes" BBC Radio Northampton every Saturday 11pm
for the best in jazz sounds and jazz news!
And check out:
 www.jazzandjazz.com
www.northantsjazz.co.uk
Please follow and like us: