The Jazz Repertory Company Presents
JAZZ IN NEW YORK  
Part 2: The 1930s And 1940s – Swing To Be-Bop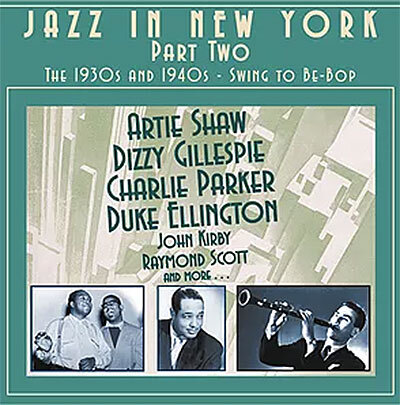 Award Winning Big Band Orchestra Embark On
A Musical Journey Through History
Saturday 28th January 2017
Cadogan Hall, 5 Sloane Square, London, SW1X 9DQ
London's ever popular Jazz Repertory Company, renowned for recreating key musical moments in the history of jazz, return to the spectacular surroundings of Chelsea's Cadogan Hall with their brand new production 'Jazz In New York: Part 2'.
Following on from their 2015 sell out show 'Jazz In New York', the follow up charts The Big Apple's musical revolution from the 1930s into the 40s; a time when the Swing movement evolved into the exciting new sounds of Be-Bop.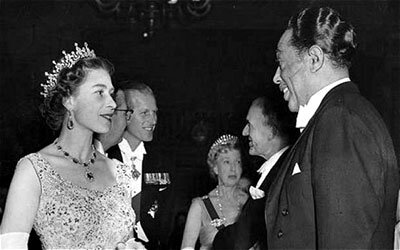 Part 1 features the dynamic Echoes of Ellington Orchestra, winners of 'Best Big Band' at the 2016 British Jazz Awards. Led by the larger than life band leader and clarinettist Pete Long (Jools Holland's Rhythm & Blues Orchestra / Ronnie Scotts Big Band) and featuring the Jazz
Repertory Company's star trumpeter Enrico Tomasso (best trumpeter award at the 2016 British Jazz Awards), the jazz orchestra will perform some of Duke Ellington's greatest works from the 1930s, followed by some of the music of Ellington's  famous "Blanton-Webster" band of the 40s. Swinging small band music from Artie Shaw's Gramercy 5 (with the first ever use of jazz harpsichord) will also feature, as well as John Kirby's Orchestra, whose intricate arrangements were on the cusp of the Be-Bop movement.  Another sensational highlight will be the astonishing sounds of Raymond Scott's Quintette, whose massive selling records such as "Powerhouse" found a second life as soundtracks to Looney Tunes cartoons.
Part 2 pays tribute to the unforgettable Minton's Club jam sessions – the renowned hothouse and laboratory where Charlie Parker, Dizzy Gillespie, Thelonious Monk and drummer Kenny Clarke came forth to turn the world of jazz on its head.  The concert's grand finale will arrive in the form of the Gillespiana Big Band performing "Showtime at the Apollo 1947": an authentic recreation of how Dizzy Gillespie's Orchestra would have been presented at the legendary Harlem Theatre at the height of the Be-Bop craze. The latest jazz mixed with the percussion-led rhythms of Cuba will be accompanied by dancers showing the latest moves developed to the new rhythms of the era.
Concert goers will be guided through this musical journey by the inimitable humour and erudition of band leader and Master of Ceremonies Pete Long, capturing the essence of this great era in his own unique way. The music is recreated with dazzling virtuosity by a mix of Jazz Repertory Company regulars alongside some of the hottest young players on the London jazz scene.
One of the first great popular jazz events in 2017, this spellbinding concert will dazzle both jazz aficionados and curious newcomers alike. An exclusive event and some of the Capital's very best entertainment.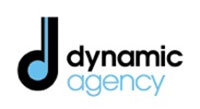 Contact Dynamic Agency for more information, including
interview and review ticket requests:
0203 305 8214 / 07769 554 247
rupert@dynamicmusicagency.com
http://www.dynamicmusicagency.com 
Please follow and like us: