2016 British Jazz Awards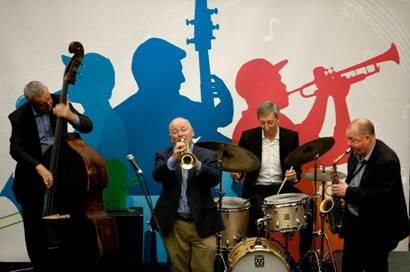 The British Jazz Awards is back for its 31st consecutive year to recognise the best in British Jazz.
The task of choosing the nominees was left to 13 respected members of the Jazz community.
After much deliberation, 4 nominations were selected for each of the 16 categories
(12 for individual performers, two band categories, and two industry awards for best CDs).
Now it comes down to you to decide the winner!
Cast Your Vote
So far an incredible 3,000 Jazz fans have already had their say. Luckily there is still time to cast your vote at: http://tinyurl.com/britishjazzawards
Voting closes on the 30th November. The Winners will be announced in the next edition of
The Jazz Rag.
If you're interested in receiving a postal voting form, contact [email protected] and a printable version of the form will be emailed to you shortly after.
For further information please contact
Big Bear Music, PO Box 944, Birmingham, B16 8UT
Tel: 0121 454 7020 Email: [email protected]
Thank you, Big Bear, for helping us keep Jazz&Jazz followers informed.
Peter M Butler
Editor & Proprietor Jazz&Jazz
PS I have already voted.
Please follow and like us: