Want to spice up an early Xmas shopping trip to the Capital with a midday jazz gig? Then don't miss out on this rare visit to London by Tad Newton's Jazzfriends. 
The Jazzfriends' repertoire is eclectic, swinging, varied and wide ranging – Basin St to Basie and Beyond. Most of the musicians have been together for 15-20 years, including Trevor Whiting (sax/clarinet), Gary Wood (trumpet) and Tomas Pederson (bass).
So be sure to take a couple of hours out at The Spice of Life for a phenomenal lunch time
jazz session.
"I've been lucky enough to have worked with Tad Newton and his splendid band "The Jazz Friends" on quite a few occasions over the past 10 years. Tad is unique. If every town had a Tad, we musicians would all be rich!" Richard Exall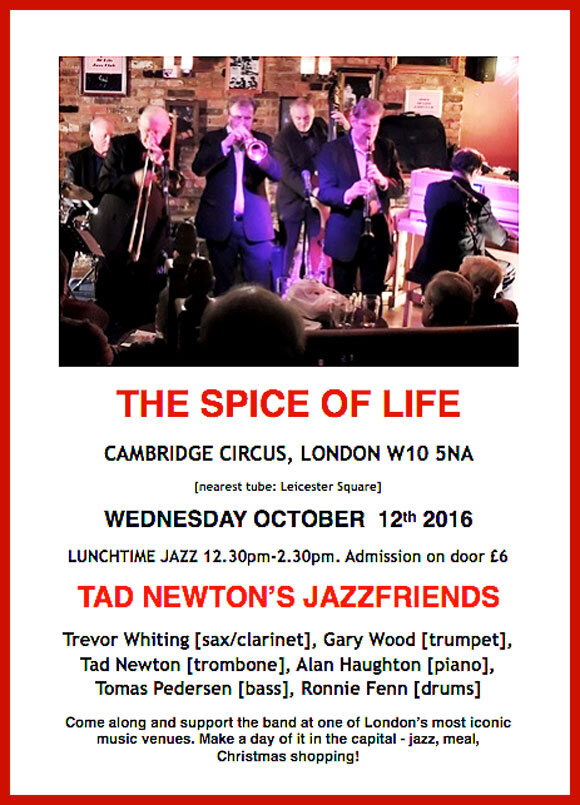 Contact Tad Newton for further details:
email – [email protected]
tel – 01604 858549
Web: www.tadnewtonsjazzfriends.com
Please follow and like us: