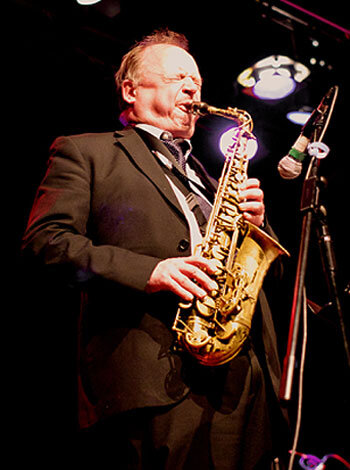 Alan Barnes plays a fund-raiser for the National Jazz Archive
The multi-award-winning performer Alan Barnes is bringing an all-star group of top UK jazz musicians to play a fund-raising concert for the National Jazz Archive on the afternoon of 22 October in Loughton, Essex.
Alan Barnes is a prolific international performer, composer, arranger, bandleader and touring soloist. He is best known for his work on clarinet, alto and baritone saxes, where he combines virtuosity with a musical expression and collaborative spirit that have few peers. His range and brilliance have made him a 'first call' for studio and live work.
Alan's musicianship, indefatigable touring, and warm rapport with audiences have made him uniquely popular in British jazz. He has received over 25 British Jazz Awards, most recently in 2014 for clarinet, and has twice been BBC Jazz Musician of the Year.
His Quintet for the concert brings together the cream of current British jazz musicians – Henry Lowther, trumpet, Frank Harrison, piano, Simon Thorpe, bass, and Matt Fishwick, drums.
This concert is one of a series during 2016 to raise funds to support the work of the Loughton-based National Jazz Archive.
Alan said: "I'm very pleased to be bringing this group of fine musicians to Loughton to support the National Jazz Archive and the work it does in to collecting and recording the history of our music."
The venue for the concert is Loughton Methodist Church, 260 High Road, Loughton, Essex IG10 1RB, close to the Archive's home in Loughton Library, where there is extensive parking, 1 km from Loughton Station on the Central Line, and served by numerous bus routes.
The concert starts at 2.30pm and tickets cost £15.
For details and to book tickets, visit www.nationaljazzarchive.org.uk/events, email [email protected] or phone 020 8502 4701. 
For media enquiries contact:
Nick Clarke 020 8502 4701
National Jazz Archive, Loughton Library, Traps Hill, Loughton, Essex IG10 1HD
www.nationaljazzarchive.org.uk
www.facebook.com/nationaljazzarchive
Please follow and like us: