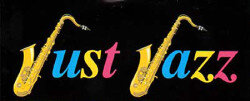 Hot off the press in Just Jazz magazine's August editorial came this statement:
"As a follow up to our Editorial in July we would like to publish a notification from a band that was due to play in the UK this month:
"Unfortunately, two days ago, it turned out that the festival was not able to pay us properly and of all the gigs we were depending on we needed at least one well paid gig. That's why we decided not to come to the UK in August. Playing underpaid gigs here and there is fine and certainly necessary to establish the band in new countries, but not a whole tour, where also no one provides proper accommodation … It's too risky and we might even end up being out of pocket. I'm sorry – we really wanted to come too … I hope that we'll have the opportunity to come to the UK in the future."
"How much longer do we on the jazz scene have to continue bemoaning the fact that if you want something you are not going to get it for nothing? The penny pinching attitude is not going to rejuvenate the beleaguered situation. For new faces, new audiences and new bands, especially the younger bands, we have to put our hands in our pockets. The notification from this particular group just about sums up the response that bands get from a lot of jazz promoters in this country.
"Just Jazz is very disappointed to hear that a touring band has had to cry off – maybe a few more folk will now understand why Tuba Skinny didn't accept an offer to tour the UK in 2015."
Jazz&Jazz Involvement
The band in question approached me via Jazz&Jazz / Jazzers regarding their intended UK tour asking if I could possibly help arrange gigs for them. And I did – two, plus offers of accommodation. But sadly due to their let down with the festival my efforts and the genuine offers received were to no avail. I met the band at Fest Jazz just a week ago and the band leader thanked me for my efforts. We will definitely stay in touch.
Two years ago I met Erica Lewis and Robin Rapuzzi – also at Fest Jazz – along with two UK promoters – to discuss a potential Tuba Skinny UK tour. (I feature several of my YouTubes of their Fest Jazz performances on this site). Again "negotiations" drew a blank, for the very reasons stated in the Just Jazz editorial. I myself do not organise jazz events or book bands but, along with Pete Lay, I did strive to make further approaches to Tuba Skinny, but I fear the damage was done, the die was cast!
As the Just Jazz editorial states: "We have to put our hands in our pockets. The notification from this particular group just about sums up the response that bands get from a lot of jazz promoters in this country."
Facing an Increasing Workload
Come to that, its time for me to be very frank. I launched Jazz&Jazz back in 2010 with the aim of doing what little I could to give something back by helping promote jazz and give it a boost. Since then this site along with my associated Facebook Jazzers Group and YouTubes has burgeoned with more friends and followers joining by the day. But now such is the increasing work load due to requests for promotions and coverage of events from all quarters that I'm finding it costly and difficult time wise and to keep up with it all.
Here are a few pointers to my achievements to date:
Jazz&Jazz Website Stats just for July this year:

That's Unique Visitors: 5,514; Number of Visits: 10,728; Pages Visited: 25,580; Hits: 156,609
FACE BOOK FRIENDS:
Peter Mark Butler Personal Page: To date 1,130 friends
Jazzers Group: To date 1,009 friends
YouTubes: To date 476 YouTubes; 262 Subscribers; 180,400 Views
Twitter: 1,286 Tweets; 258 Followers
LinkedIn: 310 Published Jazz Articles; 155 Followers
(Due to time constraints I place less emphasis on Twitter and Linkedin)
I also run Facebook Pages for Lemsford Jazz Club and Ramsgate Seaside Shuffle / Peter Mark Butler RSS Shuffle, both of which I have been heavily associated and involved with over the past six years.
Quite frankly, at this pace I will very soon have to consider curtailing or rationing my efforts unless I can obtain financial support to cover costs and enlist some form of help to avoid burn out.
Moral and Financial Support on Behalf of Jazz
I am currently discussing this situation with several jazz friends who are giving me much needed moral support and encouragement – in fact just this weekend Martin Bennett urged me to mention that he had offered financial support on a regular basis but that I wasn't prepared to accept it until others too came on board. I also want to thank those who have already helped with the occasional donation.
Please donate as much as you can via the PayPal button to the right of this post or contact me on [email protected] if you would prefer to donate by other means. Such is the magnitude of the task to support jazz that others including Martin have also suggested exploring other ways to raise funds in support of Jazz&Jazz which are entirely transparent and honest.
Who knows, it might even become possible to raise sufficient funds to help sponsor events and even visiting bands.
Fest Jazz YouTubes
I am currently producing a quantity of YouTubes from movies taken at Fest Jazz the last weekend in July. It's a fantastic festival as I understand are others in European countries. The YouTubes will be posted on Jazz&Jazz and the related sites as soon as possible and I expect that to boost my ratings considerably.
Peter M Butler
Editor & Proprietor Jazz&Jazz
Please follow and like us: