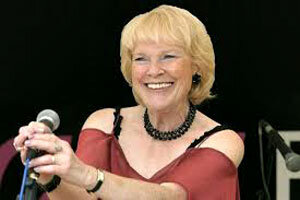 British Jazz Award-winning vocalist Val Wiseman presents 'Divas of Swing' at an afternoon concert in Loughton, Essex, on Saturday 23 July. The show is her tribute to the singers who have inspired her throughout her career, featuring songs performed by Anita O'Day, Sarah Vaughan, Peggy Lee, Ella Fitzgerald and Billie Holiday.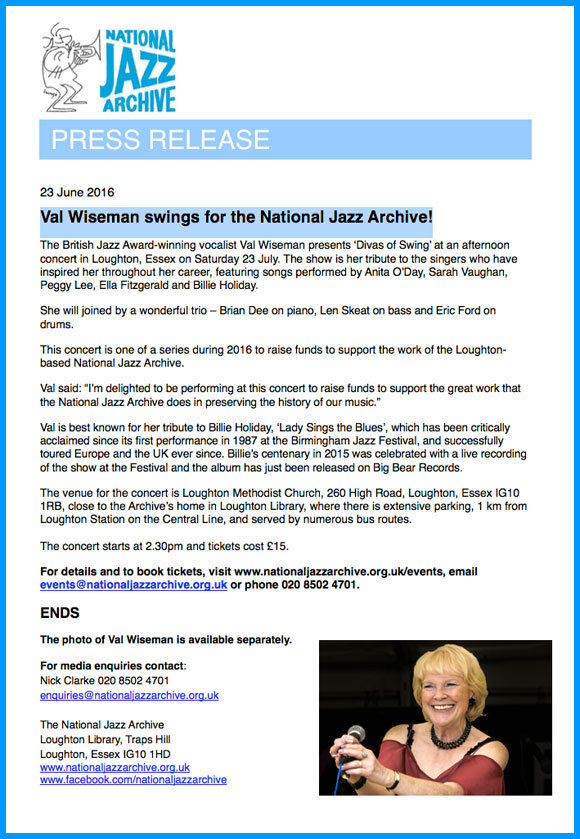 For details and to book tickets, visit www.nationaljazzarchive.org.uk/events
email: [email protected]
Tel: 020 8502 4701. 
For media enquiries contact:
Nick Clarke 020 8502 4701
[email protected]
The National Jazz Archive
Loughton Library, Traps Hill. Loughton, Essex IG10 1HD
www.nationaljazzarchive.org.uk
www.facebook.com/nationaljazzarchive
Please follow and like us: