June Newsletter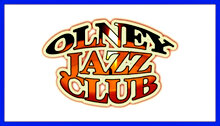 Welcome to the latest OJC newsletter. We've some more great gigs coming up!
Tuesday June 7th 8.00pm
The Sunshine Kings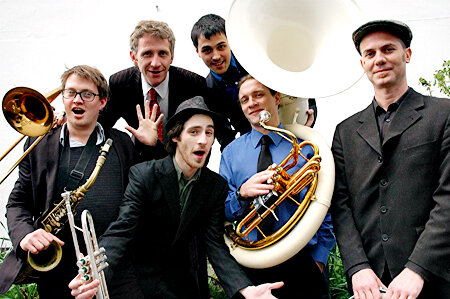 Top London band "Graham Hughes' Sunshine Kings" swing by OJC. 
Jazz inspired by the music of New Orleans, the singing and dancing of the 1920's, the dixieland and trad revivals in America and the UK since then, and by the musicians we work with here and now from all over the world. 
The Sunshine Kings brings it all together into a band that makes people of all ages dance, clap, tap toes, and go home with a smile. Great for dancing, great for listening, great for anyone wanting to have a good time.

Book tickets on 01234 711348 £12/£10 in advance
*** *** ***
Tuesday July 5th
ALAN'S SUMMER BASH
Celebrating four years at the
Carlton House Club
it's
 Alan
's Summer Jazz Bash 
featuring sax diva 
Sue Greenway, 
Tomas Pedersen 
(bass), 
Ronnie Fenn (drums) 
and Alan Haughton (piano)
plus a host of specially invited guests including:
Amy Roberts (sax/flute), 
Richard Exall (sax/clarinet), 
Susan Valliant Speer (vocals), 
Gary Wood (trumpet), 
Tad Newton (trombone), and 
Jax Winter (vocals)
L
et
'
s end the fifth season of Olney Jazz Club with the Best Jazz Bash yet! 
Tickets –  £12/£10 in advance
All tickets are great value and you can get them from Phonebox Magazine, Stanley Court, Olney 01234 713298, or the Carlton House Club, High St, Olney, 01234 711348,  (don't forget to book separately if you would like to eat).
Coming Soon
Tuesday August 9th
Charity Gala Night at the Carlton House Club with Richard Exall's Shooting Stars
Tuesday September 6th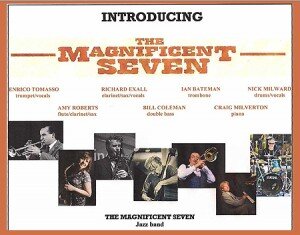 The Magnificent Seven Jazz Band
Formed in 2013 by a nucleus of musicians from the Chris Barber, Acker Bilk and Kenny Ball bands, the Magnificent Seven Jazz Band comprises some the most sought-after and successful musicians on the jazz scene today. Performing a wide range of jazz styles through well crafted arrangements, this band of versatile musicians successfully blends music from every jazz genre into an exciting and approachable package.
Calling on their experience of performing with Europe's most influential jazz bands of the last sixty years, the Magnificent Seven combines a wealth of experience with youthful exuberance. Paying homage to the great jazz masters of the early jazz period as well as keeping alive the sounds of the swing era, the Magnificent Seven's repertoire also celebrates the jazz revival of the 1950's, tipping their hat to the great bands of Barber, Ball and Bilk. This band takes no prisoners! 
They play a varied repertoire, with compositions and arrangements by Louis Armstrong, Duke Ellington, Benny Goodman, Louis Prima, Errol Garner, Fats Waller, Chucho Valdez, Paquito D'Rivera and many more.
Line-up:
Amy Roberts – clarinet, flute and saxophones
Richard Exall – clarinet and saxophones
Ian Bateman – trombone
Ben Cummings – trumpet
Nick Millward – drums
Bill Coleman – bass
Craig Milverton – piano
How do we do it for just £12/£10 in advance?!?!
Hoping to see you on 7th June for The Sunshine Kings!
Cheers,
Alan
Keeping live music alive…..
Please follow and like us: