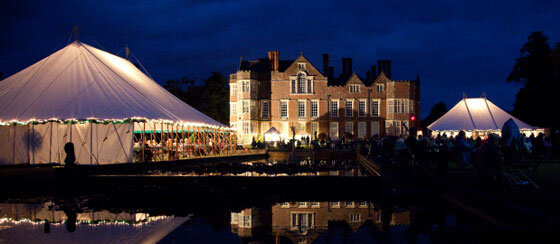 'Possibly the most enjoyable jazz concert I've ever attended' The Independent
The 2016 Burton Agnes Jazz & Blues Festival is taking place on the weekend of the 1st, 2nd and 3rd July.
Surrounded by the beautiful Yorkshire Wolds, the Festival is set in the award winning grounds and Great Hall of this Elizabethan stately home. Could this be the most breathtaking place to spend a weekend, soaking up the UK's hottest jazz and blues acts?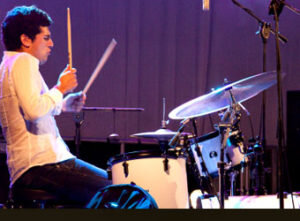 Festival favourites Octopus kick off the festival in style on Friday evening with their classic big band swing, before Bugalu Foundation brings a fusion of jazz, funk and soul with the beats of 'El Barrio' and the Hispanic traditions of Latin America. This nine piece powerhouse has more than a hint of Palmieri's trombone rich 'La Perfecta', combined with the guitar fuelled Afro-Latin style of Joe Battaan.
Manjula kicks off Saturday's line up with their haunting ambience of Indian vocal training and the rhythmic attack of jazz improvisation. From here, we move to pianist Dudley Nesbitt, who is an exceptional and unflagging advocate for the art and culture of the steel pan, and presents a blend of contemporary Trinidadian calypso, Brazilian samba and bossa nova, soul tunes, Caribbean jazz, rumba and cha cha. Blind Monk Trio rounds off the afternoon session, putting a fresh spin on the sax/bass/drums trio format. Drawing influences from the history of the genre (including Sonny Rollins, Joe Henderson and FLY), blending their music with alternative rock and eastern folk, Blind Monk Trio present quirky original compositions along with some surprising arrangements of classic standards.
One of the great British jazz voices of all time, Elaine Delmar brings her acclaimed interpretations of two of the greatest songbooks of all time, Gershwin and Porter, to the festival on Saturday evening. Accompanied by a stellar group of musicians, Elaine performs classic arrangements of George Gershwin and Cole Porter, as well as taking a fresh new look at some of the twentieth century's most iconic music. Completing Saturday's line up, '60s legend P.P. Arnold will have festivalgoers off their seats and dancing with a collection of classic tunes including 'The first cut is the deepest', 'Angel of the morning' and '(If you think you're) groovy'.
Improvising violinist Matt Holborn will start off the festival on Sunday, performing pieces with a gypsy jazz and swing vibe. Also rooted in the improvisational traditions of jazz, Lindsay Hannon and her band will take us on a journey from raucous barrel house blues to thoughtful, spacious ballads across a variety of grooves, creating an electric atmosphere. Next, Graeme Wilson will play an infusion of driving jazz and Latin rhythms, ambient swing with enthusiasm for folk and rock ballads, and free jazz. Simon Cunliffe-lister will join Ben Beattie's After Midnight Band to round off the festival, playing a combination of the songs that we love and Ben's own original compositions. As previously, bands overflow from the outdoor main stage into the Great Hall and the courtyard, and the party will continue at the vibrant late night sessions in the Wold Top bar tent.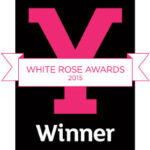 Delicious, freshly prepared food will be served on the Food Lawn by Field and Forage and in the Tea Tent, and we'll have wonderful, award winning Wold Top beer on tap, brewed just a few miles away. There will be camping in the beautiful surroundings of our adjacent Park Field, with hot showers laid on as usual.
Courtesy of Burton Agnes Hall & Manilla PR Ltd
"This is a very English festival, with a wonderful laid-back atmosphere…superbly organised and efficiently run, which brought together such a wide range of musical styles across a successful weekend…Yes, this is a wonderful English festival." Fatea Magazine

"Who could have imagined such an idyllic and sublime location for a Jazz and Blues Festival….thankfully somebody did…This unique venue and event is a must attend festival….make sure you get your tickets…I guarantee you won't be disappointed."
Yorkshire Gig Guide
For further information about the 2016 Jazz & Blues Festival, please visit:
www.burtonagnes.com
https://www.facebook.com/Burton-Agnes-Jazz-Blues-Festival-123-July-2016-159412087459893/
 Or email: [email protected] / [email protected]
Please follow and like us: