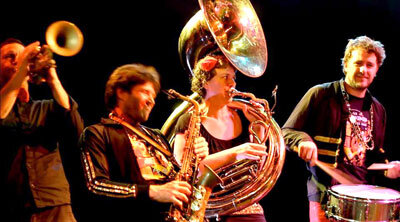 Combine Swing, Funk and "Fanfare Jazz" with New Orleans spices, and you get The Fanflures! Combine The Fanflures with Fest Jazz and you have the promise of top rate entertainment at a choice of the festival venues, even the Food Village and the Bars.
Founded in 2014, here The Fanflures thrill jazz fans at La Dynamo, Toulouse,
in February 2015.
The Fanflures Are:
Trombones: Gabriel Ray, Manuel Lengrand; Trumpets: Maxime Lescure, William Laudinat; Saxophone: Romuald Leroy; Sousaphones: Alice Behague, Jean Christophe Zouille; Percussion: Alexis Bullier, Nicolas Cabello Aguillar.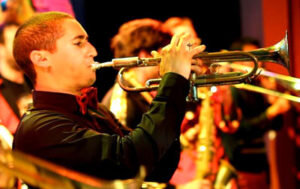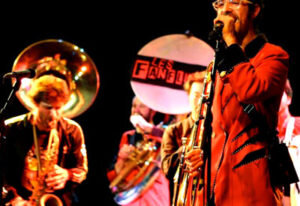 Peter M Butler
Editor & Proprietor Jazz&Jazz
(Photos & YouTube Courtesy of Les Fanflures)
Click on this link and scroll down for Booking Details and Brittany Ferry Offers,
plus features on other bands appearing at Fest Jazz.
Please follow and like us: