To paraphrase Mark Twain, "Reports of Bill Freeman's retirement have been greatly exaggerated", especially in view of his forthcoming gig at Lemsford Jazz Club.
The Editorial Column in the April edition of Just Jazz began "Trumpeter Bill Freeman, who announced his retirement at the end of 2015, was a worthy member of these foot soldiers and led his troops for over 20 years, with very few changes of personnel". The quote is from one of his loyal foot soldiers, Jimmy Hurd, writing in the March edition of Just Jazz.
Well, Bill and doubtless Jimmy, along with his Happy Jazz Band will star at Lemsford this coming Sunday, 3rd April. So if you want to enjoy Happy Jazz best come along.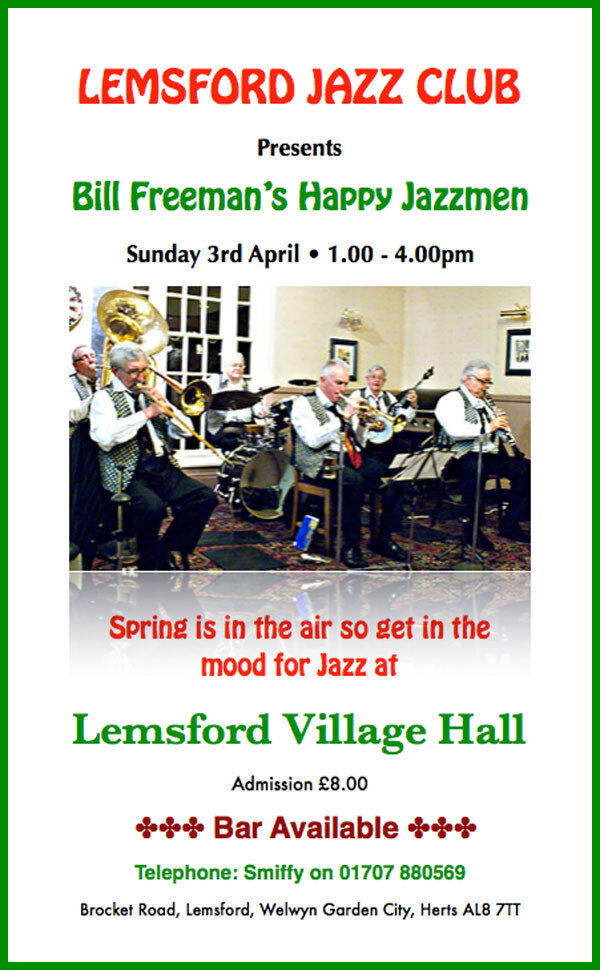 BOOK NOW!
Tel: Brian Smith ("Smiffy") on 01707 880569
Email: [email protected]
Facebook: Lemsford Jazz Club
Please follow and like us: