This post was first featured on Jazz&Jazz in November last year! The first names for the programme at Fest Jazz 2016 have now been released and at Trevor Stent's request will be featured on Jazz&Jazz imminently. It includes phenomenal bands – young bands – from across Europe, France and the UK.
In the words of Sean Moyses "I can promise fans Fest Jazz, 2016 will be French, Fun and Fizzing with Youth" (Sean Moyses, Just Jazz Magazine, October, 2015)
Fest Jazz, Brittany's young at heart and inspirational festival, has announced the first big name for its 2016 extravaganza: Joan Chamorro and the Sant Andreu Jazz Band! 
Sant Andreu is a youth band from Barcelona, Spain, featuring children from 7 to 17/plus, youngsters and teenagers, led by Joan, their inspirational mentor.
They rarely perform outside their Barcelona home but following their incredibly successful involvement in Fest Jazz, 2014, they are returning to Châteauneuf-du-Fao for Fest Jazz 2016 to celebrate a very special occasion. In the words of Festival Organiser Trevor Stent: "We're really proud and over the moon that this brilliant band of 30 young musicians has chosen to come back to Fest Jazz in 2016 to celebrate their 10th Anniversary. It's a great tribute to the unique ambiance of Fest Jazz and a wonderful opportunity to see them so close to the UK. The youngsters rarely perform as a band outside Barcelona and they will be playing in small groups during the weekend and then in their Big Band on the Sunday evening. It will be fantastic!"
Joan Chamorro messaged Trevor: "It will be brilliant to see our 30 talented young musicians performing at Fest Jazz again – especially as part of our 10th Anniversary Celebrations."
For UK jazz fans Fest Jazz is a short hop across the Channel and a not to be missed opportunity to see this extraordinary group of young talents, including trumpet star Andrea Motis.
Brittany Ferries will again be offering a promotional package for Fest Jazz and Trevor hopes as many British fans as possible will join in the festival fun. There is also a possibility that, as for earlier festivals, a special coach from Lancashire will be organised for the Festival, depending on sufficient numbers to make it viable. This would include the ferry, accommodation and tickets for the festival. If you are a jazzer in striking distance of the "M6/M5" corridor, simply email [email protected] to indicate your interest.
Further information about the 2016 festival programme, accommodation and bookings will shortly be released on Jazz&Jazz as well as www.fest-jazz.com,  www.facebook.com/festjazz. Early enquires can be emailed to: [email protected] .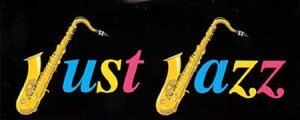 A must read! Just Jazz Magazine Features:
French, Fun and Fizzing with Youth
FEST JAZZ!
By Sean Moyses
A Taste of Sant Andreu at Fest Jazz, 2014
Andrea Motis, Pizza Express Jazz Club, London
In November, 2014, Ginny and I were privileged to have front row seats at Pizza Express Jazz Club, Dean Street, for a very special performance by The Andrea Motis /Joan Chamorro Quintet – Andrea's debut performance in London. It was wonderful to film several numbers during the event and to meet up with Joan during the interval. Here is just one of my Jazz&Jazz YouTubes featuring the event.
More Jazz&Jazz YouTubes of The Sant Andreu Jazz Band and Joan's brilliant young stars can be found on the Jazz&Jazz YouTube Channel.
Fest Jazz and Jazz&Jazz
"Jazz & Jazz has been an invaluable platform for news about young bands and musicians. It's a great way for organisers like me to know what is going on! The enthusiasm of Peter Butler is inspirational and infectious and has certainly done much to boost the reputation of Fest Jazz  beyond the boundaries of Brittany.  Long may the site continue and flourish!".
Trevor Stent, Fest Jazz
Thank you, Trevor, for being so complimentary about Jazz&Jazz and for endorsing our policy of publicising and promoting young bands and musicians not only in Jazz&Jazz features but also via Jazz&Jazz YouTubes and our Social Media pages.
Further Jazz&Jazz posts will follow shortly featuring the full Fest Jazz Programme, the variety of bands appearing and Brittany Ferry travel options.
Peter M Butler
Editor & Proprietor Jazz&Jazz
(Photos & YouTubes © Peter M Butler, Jazz&Jazz)
Links to Earlier Jazz&Jazz Fest Jazz/Sant Andreu Features to view at your leisure:
https://www.jazzandjazz.com/?p=14474
https://www.jazzandjazz.com/?p=9226
https://www.jazzandjazz.com/?p=9909
https://www.jazzandjazz.com/?p=9829
https://www.jazzandjazz.com/?p=8945

Also Philippe Briand's Souvenir Fest Jazz Revue
Please follow and like us: