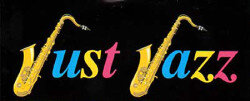 The February issue of Just Jazz Magazine included a pertinent article by Graham Hughes entitled "Some Musings over the future of Our kind of jazz".
Extracts from the article follow along with Jazz&Jazz observations.
"Ever since the birth of jazz over a century ago it has been loved by audiences the world over … Every 20 years or so it has undergone a revival of some form or other and each revival stokes the audience with new fans from another generation. Echoes of the 'Trad Boom' of the 60s still reverberate in clubs and festivals up and down the country, if a little faintly now."
"A style of music which relates to everyone …"
Graham paints a picture of jazz in the pubs and clubs in those days compared with young musicians nowadays "exposed to and confident in performing many styles of music".
He quotes Lizy Exell, leader of Old Hat Jazz Band: "We've played in bars, theatres, music halls, village halls, restaurants, parties, Swing dance balls and jazz clubs to a very broad selection of people … we are playing a style of music which relates to everyone … as applicable today as it ever was."
Graham continues: "These versatile, hardworking and motivated musicians have found other like-minded musicians among their peers, set up bands, set up clubs, organised events and dances, found new venues, and have been creating a whole scene of their own".
He lists some of these bands, their venues and their achievements. Then he raises the issue of them appearing at jazz clubs up and down the UK. "Jazz clubs need to be willing to experiment and explore." Jazz audiences "know what they like and like what they know, and these new bands, as with their names, can be quite different!"
Frankly, you need to read the entire article for yourselves. To subscribe to Just Jazz, email: [email protected]
But I want to continue by raising a few valid points
It is the intention of this website, Jazz&Jazz, to introduce and feature younger generation bands and musicians whenever and wherever possible.
It is simply not possible for many older jazz fans to get to the venues in the towns and cities where these bands play. Personally, as a number of the younger bands and musicians know, I do what I can, but I fear that for me outings to clubs, for instance in London, are becoming ever rarer events – especially evening events.
In my experience, I think we could quickly take a liking to "their kind of jazz" – including their own new numbers. After all, didn't the greats in the "Trad Boom" era introduce numbers of their own – and not all could be called jazz, let alone Trad.
As for the band names, I can think of a few incongruous examples from earlier days.
I seize every opportunity I can to film new bands and musicians and to feature them on Jazz&Jazz and on my Jazz&Jazz YouTube Channel.
Welcoming Clubs
I can name jazz clubs which regularly welcome emerging bands and musicians. At risk of being accused of favouritism let me mention some.
Obviously I would mention those in my own neck of the woods which I can reach with a degree of ease. So for instance there are Tad Newtons' venues at the Walnut Jazz Club, Blisworth, Bedford Golf Club and The Castle, Wellingborough. And Alan Haughton's Olney Jazz Club in Buckinghamshire. Then there is Kay and Tony Leppard's "Winning Post Club" at Twickenham (they will be featuring Lizy Exell's "Old Hat Band" on Thursday, 25th February). And further afield, Plymouth Jazz Club.
In conclusion, I must mention the achievements of young promoter, Tom Syson, Conscia Jazz, Bedford, due to launch the 2016 Bedford Jazz Festival in March.
Peter M Butler
Editor & Proprietor Jazz&Jazz
(Photos © Peter M Butler, Jazz&Jazz)
Please follow and like us: