Below is an update on the acts performing at Conscia Jazz Presents: The Bedford Jazz Festival 2016. All events displayed below are on sale at www.conscia.org, including
our two headline acts.

As well as selling tickets for each individual event, we also have 'Main Stage Passes'. These allow you to go to all four events on the 'Main Stage' on that given day with just one ticket – just £29 for adults, and £21 for students!
We will be confirming the Community Stage acts very soon, so keep your eyes peeled for those.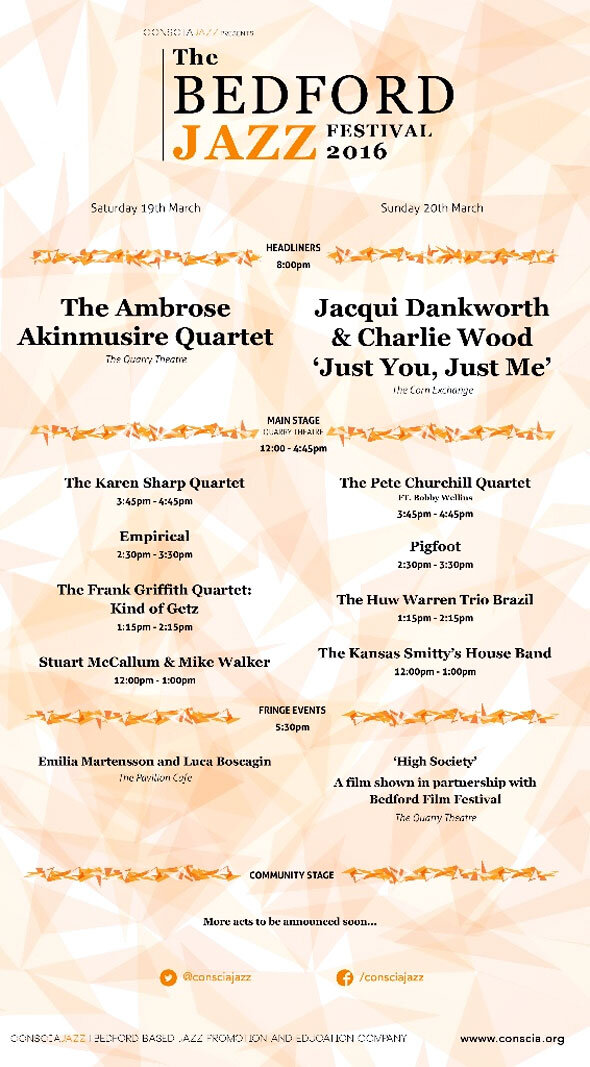 We hope to be able to keep this festival going for many years to come so please tell your friends about it. We look forward to seeing you there on the weekend of the 19th of March!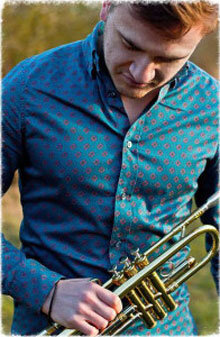 Many thanks
Tom Syson
Managing Director of Conscia Jazz
conscia.org
Please follow and like us: