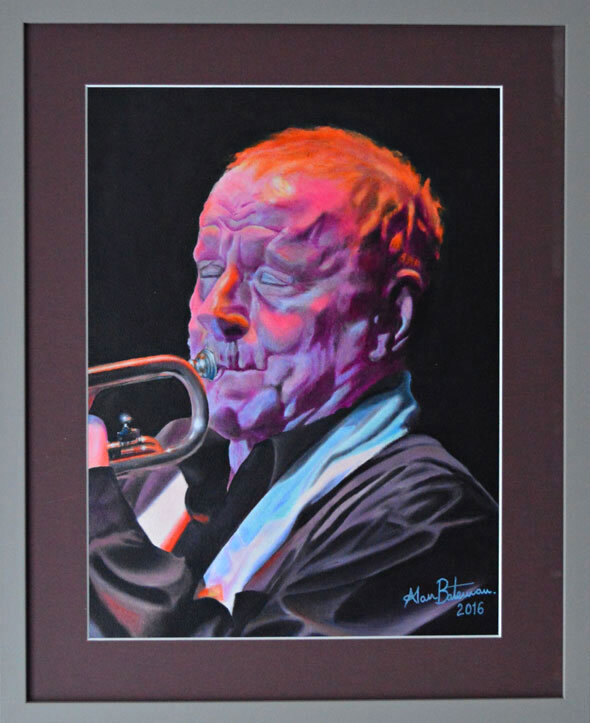 There's a tale behind this portrait but if Alan won't tell, neither will I! Let's just say I had fun consulting with Alan about it, Alan had fun painting it, Tad Newton got a kick out of delivering it to The Jazz Archives HQ – and Digby and Gwen love it! By now I expect it has pride of place in their home!
And so it should to mark Digby's Award for "Services to British Jazz" in the
2015 British Jazz Awards.
Peter M Butler
Editor & Proprietor Jazz&Jazz
Please follow and like us: