Alan Bateman asked me to feature his portrait of John Bennett on Jazz&Jazz and I am only too pleased to add it to his other portraits featured in the Jazz Art & Film Collection. Alan explains below how and why he was commissioned to paint the portrait by John's wife, Ann.
Peter M Butler
Editor & Proprietor Jazz&Jazz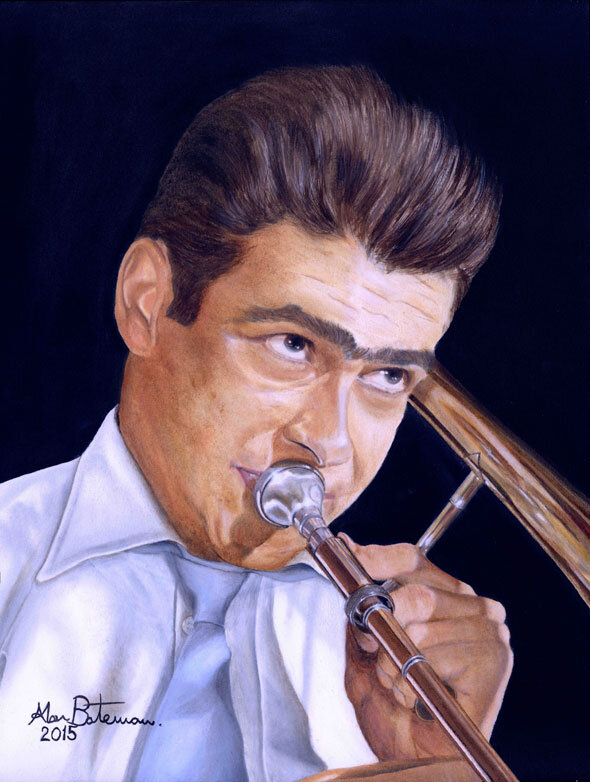 "It was a privilege to be asked to produce this painting to commemorate the much loved and respected Jazz trombonist John Bennett's 80th birthday.
"During a recent gig at the Stables, Wavendon, John's wife Ann passed me an old black & white photo of John in his early playing days. Artists often convert colour images to Black and White to assist in getting the correct tonal values throughout their paintings, and I have completed many portraits from good quality black & white photos, which in some cases are the only record available as a reference.
"I'm sure you will all join with me in wishing John a very happy birthday and congratulating him on a job well done during some 60 years on the road, entertaining audiences all over the world, mainly with the great Kenny Ball and his Jazzmen".
Alan Bateman
Please follow and like us: