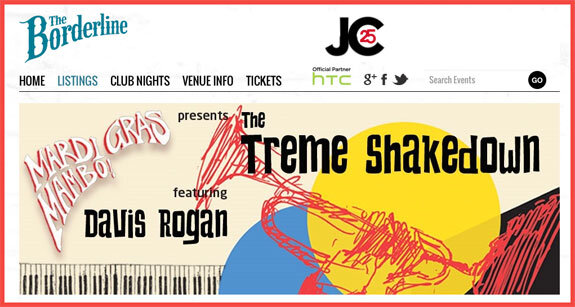 "It's Saturday night on Frenchmen Street, New Orleans. In the Spotted Cat Music Club, the crowd is grooving to the New Orleans rhythm-and-blues inspired sounds of singer/pianist Davis Rogan and his band.
"Yes, indeed," says Treme resident Davis just before the show starts, "And here we go!"
"They open with "Junco Partner", a local standard recorded by the likes of Professor Longhair, James Booker and Dr John.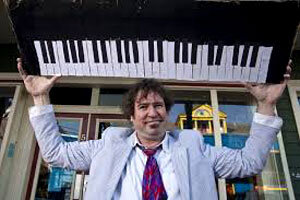 "That's our show opener," Davis said. "I love New Orleans rhythm-and-blues tradition and, obviously, the piano players and the funk and the passion. It's real."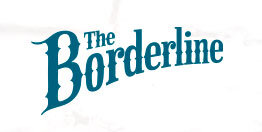 Davis is bringing "Treme Shakedown" to
The Borderline, London on 11th September. 
Add Dom Pipkin & The Ikos, the UK's very own rhythm-and-blues specialists, to the mix and we can be sure of a top rate show stopper. The Iko's will be backing Davis for his headline performance, and Dom will join him on stage for a few numbers so we will have the joy of two pianists on stage at the same time.
The Programme details read: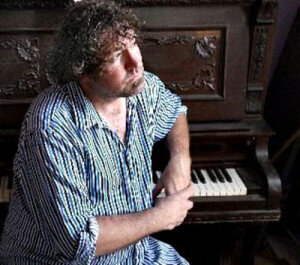 • Experience true Southern funking deep from the Crescent City with this one-off exclusive gig featuring piano renegade Davis Rogan (immortalised in HBO's TV series 'Treme' as the inspiration for DJ Davis).
• With support and band backing from the mighty Dom & The Iko's ("lighting up the British RnB scene" – Paul Jones, Radio 2), this is the unmissable sound of classic New Orleans straight from the source.
 • No one does New Orleans music like Mardi Gras Mambo – the London guardians of the New Orleans groove hosting the most authentic NOLA parties this side of Bourbon St. With DJ Lil' Koko (one time resident of the Treme), spinning rare brass, RnB and swing cuts throughout, this promises to be the hottest yet.
Davis is also taking in a short tour of the UK and Ireland and will be playing in Scotland on 1st & 2nd September and then Monaghan and Dublin in Ireland (venues and dates to be confirmed).
Links:
Evening Standard: "London's best jam sessions"
Hot off the Press: Davis Rogan Full Tour Schedule


Tuesday, 1st September: The Outhouse, Edinburgh
Wednesday, 2nd September: Scotland TBA
Friday, 4th – Sunday 6th September: Harvest Blues Festival, Monaghan, Ireland
Wednesday, 9th September: JJ Smyth's, Dublin, Ireland

Grand Finale:  Friday, 11th September at The Borderline, London: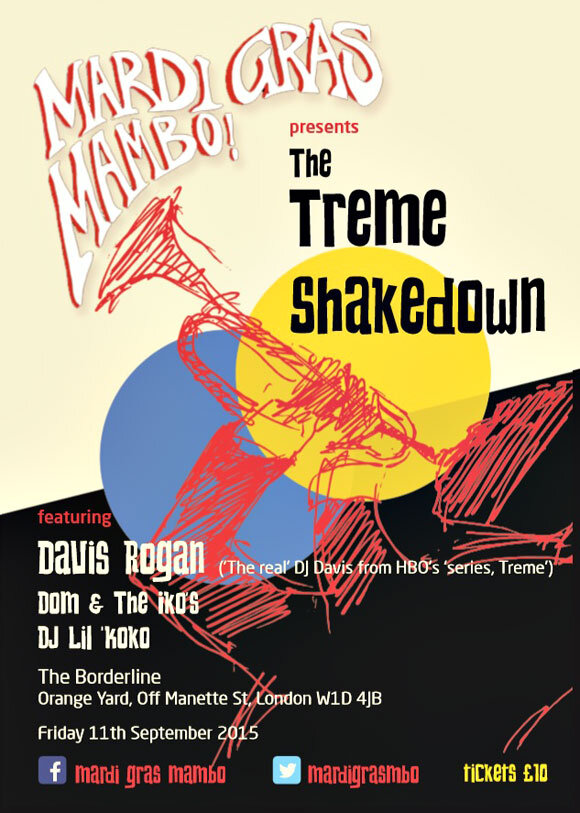 Please follow and like us: