No chance to while away the time during my Ramsgate Seaside Shuffle Festival weekend.
Or rather should I say, every chance to while away a pleasant evening and afternoon
filming at local hostelries before the main events.
Because precursors to the big event were jazz at The Star, Old Wives Lees, on Thursday evening, 9th July, and at The Horse & Groom, Ramsgate, on Friday afternoon, 10th July. Moments to savour meeting up with old friends.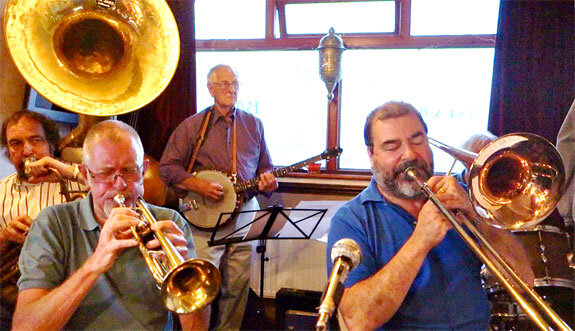 My YouTubes (below) of Vocalion Jazz Band at The Star feature Dennis Jenkins on trumpet, Gerry Birch on bass, Kenny Sanderson on banjo, Mark Alexander on drums, Dick Smith on clarinet and Jan Bryce on trombone. I was please to chat with Jan during the evening about his father Owen Bryce whom I was delighted to meet not long ago when we discussed, not jazz but the comparative virtues of Scottish Malts and American Bourbons!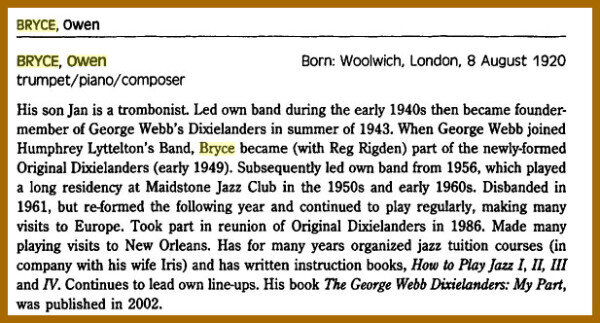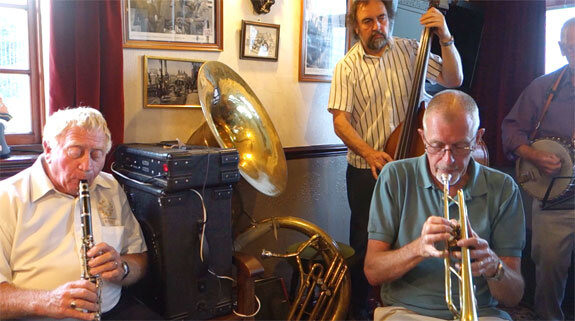 At The Horse & Groom (below) I filmed "Southern Heat" with Ray Colyer (trumpet), Graham Majin (sax), Alan Salsbury (banjo) and Tony Richards (tuba). Not the easiest venue for YouTubes due to the bright, sunlit windows, tight space in the crowded bar and especially friendly fans taunting me for obscuring their view of the quartet! All in a days work!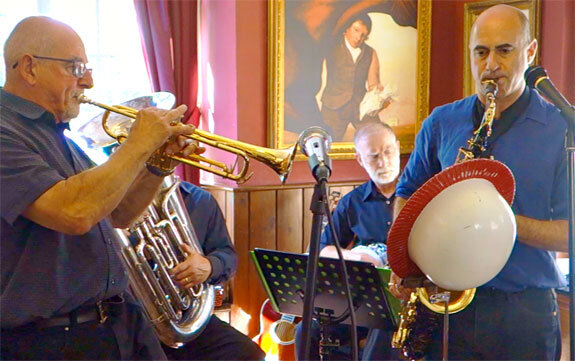 Enjoy the YouTubes
Peter M Butler
Editor & Proprietor Jazz&Jazz
(Photos & YouTubes © Peter M Butler, Jazz&Jazz)
Please follow and like us: