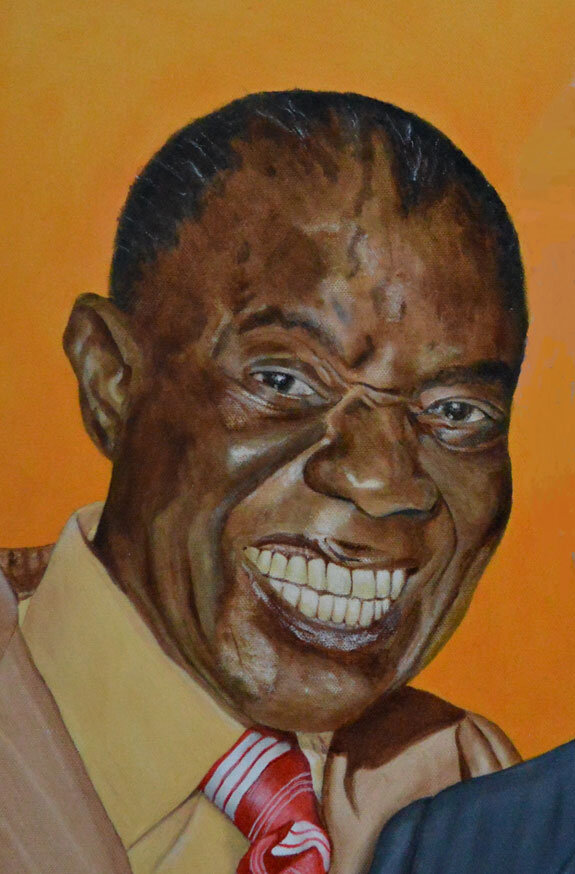 "I have many portraits of Louis lined up to paint, mainly from black & white photos. I was particularly drawn to this photo as it was perfect for a "double portrait" that I wanted to paint for a friend, so I "grafted" them together on a 24 x 20 inch canvas in colour.
"Its quite a challenge to paint black and white pictures in colour and there are many other musicians from yesteryear I want to 'bring back to life'. Hopefully I haven't been too unkind to
Louis in his attire."

Alan Bateman, Jazz Musician and Artist Unkind, Alan? There's little doubt Pops would approve!
Please follow and like us: