BULLETIN COURTESY OF BIG BEAR MUSIC
An average of nearly 36 hours of free jazz and blues each day for 10 days, and July just around the corner, then it must be the countdown to Birmingham's annual music extravaganza.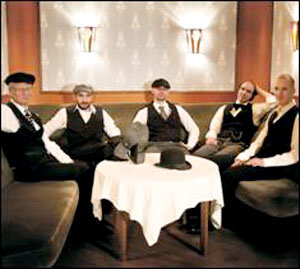 The 31st Birmingham Jazz & Blues Festival runs from July 3rd to 12th with 177 live performances in 78 venues, 12 music workshops, two talks, three dance sessions, a record fair, two exhibitions of photographs – and almost all of it free. And as well as all of that, there are 19 film screenings including the opening of the new Amy Winehouse film 'Amy'.
Behind the statistics there is a lot of exciting and entertaining music from newcomers and Festival favourites alike.
Among the first-timers are international acts Stockholm Stompers [Sweden], Hot Jazz Alliance [USA/Australia], The Schwings featuring Laura Budreckyte [Lithuania] and Sarah Lenka [France] all making their UK debuts while the domestic newcomers are the much talked about Harpers Ferry, Malaya Blue, Blues Engine and emerging local songstress Ella Squirrell.
Also look out for returning international bands Florence Joelle [France], Pepper & the Jellies [Italy] and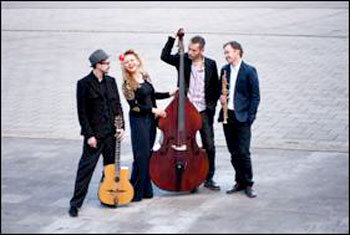 Saxitude [Luxembourg].
For Dancers, there are sessions at The Pop-Up Dance Hall on Regency Wharf, off Broad Street and at The Dark Horse in Moseley with The Swing Era Lindy Hop teachers. The Chinese Jitterbug Squad will make half a dozen appearances around the Festival, all sponsored by The Grand Hotel while Birmingham Music School will host eight free instrument sessions from 'Beginner Guitar' through to 'An Interactive History of Hip Hop.
The last three days [July 10th to 12th] are really a Festival Within A Festival with thirty shows dedicated to celebrating the 100th anniversary of Billie Holiday, who despite her early death at the age of 44 was undisputedly the most important and influential of popular singers whose work has affected so may singers across the decades. One of those was the late Amy Winehouse whose life is portrayed in the film Amy, to be shown as part of the Festival.  Leading American singer, composer and guitarist Madeleine Peyroux will not be at the Birmingham Festival, but she is so involved in what is happening here that she has specially written a very moving piece on Billie for the Festival.
There is so much more in this huge Festival, and it is all in the free 64 page colour programme available online now or from all Festival venues from June 11th.
Callout For Volunteers
And if anyone out there wants to help deliver the Festival, in any one of a dozen capacities, then contact the Festival and volunteer.
For full programme details you can visit www.birminghamjazzfestival.com or request from the below email or postal address.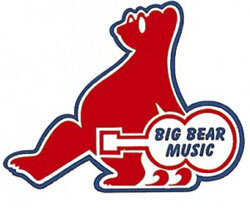 For further information please contact:
Birmingham Jazz & Blues Festival
PO Box 944, Edgbaston, Birmingham, B16 8UT
0121 454 7020 / admin@bigbearmusic.com
Please follow and like us: