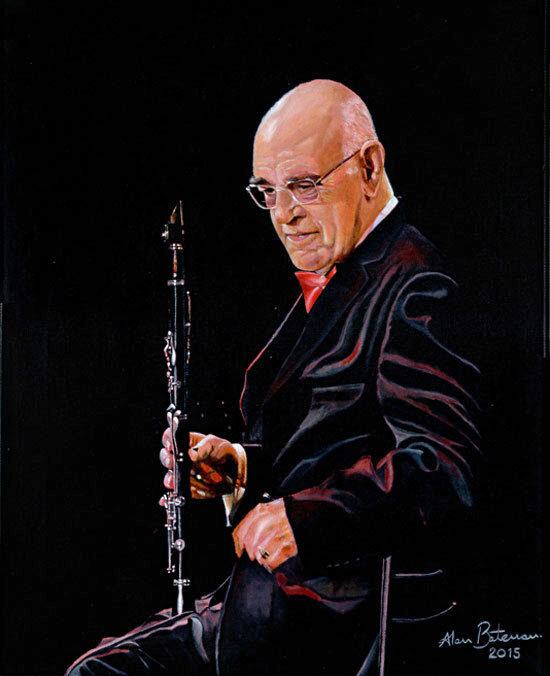 "Terry's daughter Melinda asked me for a painting to commemorate what would have been Terry's 80th birthday on 21st May, and supplied me with several photo's taken on stage at some of the bands final concerts. I selected an image that many of his musicians will remember, with Terry turned towards the band with a pensive smile, listening to the
recreation of the music he loved."
Alan Bateman, Musician and Jazz Artist

Thank you, Melinda, for commissioning a portrait which will give Terry's fans as much enjoyment
as his music.
Another wonderful addition to your growing pantheon of portraits of our great jazz musicians, Alan!
Jazz&Jazz Tribute: "Reminiscing about Terry"
Please follow and like us: